Reflecting on 1 year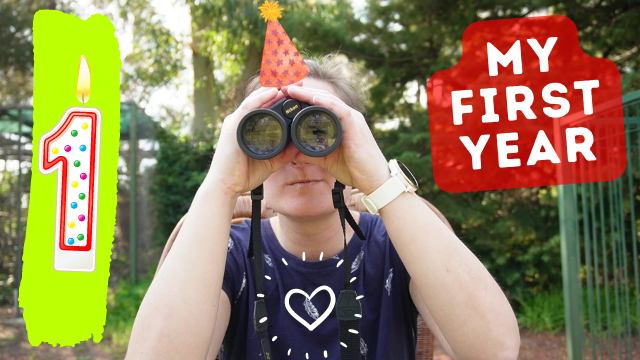 What have been the highlights from this first year of being an online content creator? What's coming up in future for my channel and website? Join me as I look back over the past and explain my upcoming plans. You can join me for the premiere of the video (where we can chat together when it's live) over on YouTube:
It's strange to think that a year has already passed since I started my website and uploaded the first video to my YouTube channel. 🥳🎉 I'm incredibly grateful to all my supporters for helping me along the way. A huge thank you to everyone who has read my articles, viewed my videos, liked and commented and subscribed so far! Today I want to reflect on the past year, look back and share my journey so far. I also want to lay out my plans for what's coming up next and really want to hear from you!
What do you want to see more of? Do you have an idea or a question on nature journaling you'd like me to answer?
✍️
Leave me a comment on the video, or if you're a member of my website (and logged in) you should now be able to leave comments on my posts!
Looking back
In the beginning
Ironically one of the first nature journaling adventures I recorded in September 2020 still hasn't been published but is currently in the works.
Instead, I decided to start with something I felt would be easy to create and edit (because I was a complete newbie at editing videos) and that was setting up my new watercolour palette and its sequel painting Australian mini landscapes. I then got stuck into creating the quick guide to nature journaling and going on adventures before suddenly it was time for the Inktober challenge!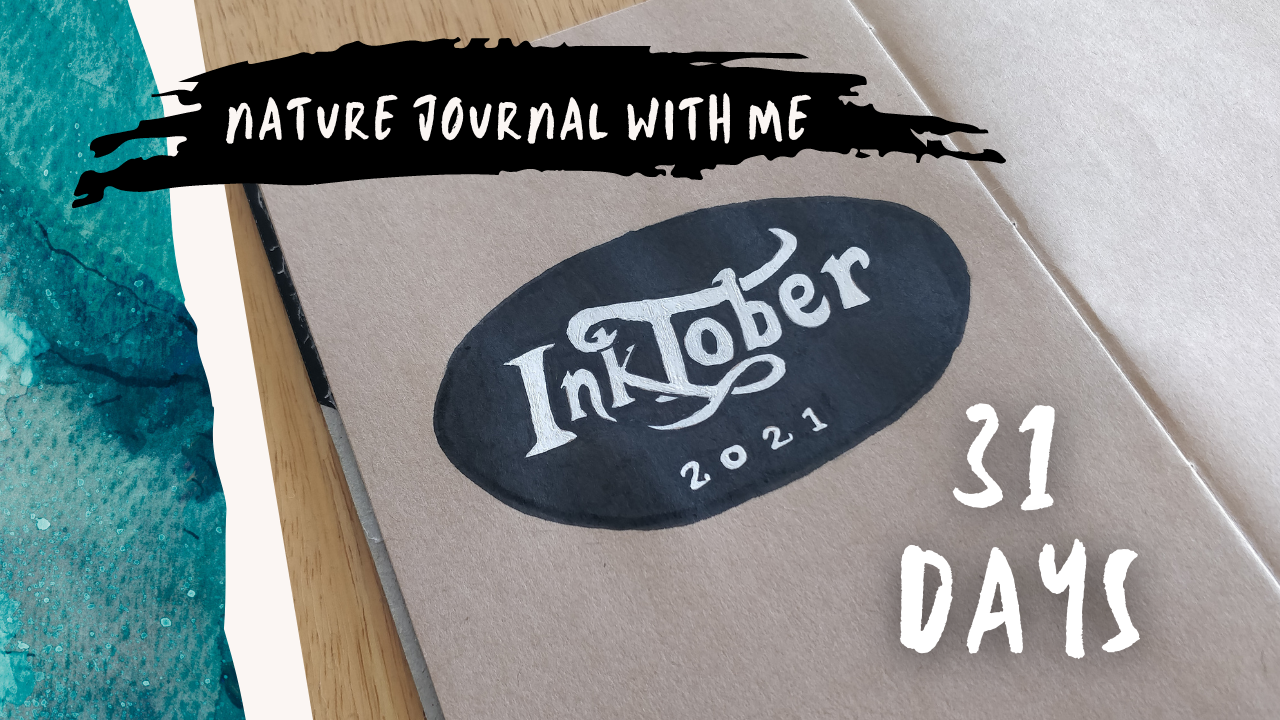 Struggles
It was tough starting out because not only was I a beginner at YouTube and video editing but I had so many ideas and plans that I had to narrow down and focus on one thing at a time or I'd never complete anything! I launched this website and was writing articles while juggling creating videos and art. I was nearly able to release a video every week and a blog post at least once a month, until recently when I suffered from neck pain that I hope I've recovered from now. At least I have experience making over 50 videos and my website is all set up, so it's a much faster process.
Regrets
One of my only regrets is not having a buffer of videos for YouTube (and blog posts) because it's hard to build up now while constantly creating. However I also just needed to get started and certainly launching straight into all this was the best way for me to learn and improve and I wouldn't do it differently now.
The other regret was not publishing some of the Australian state and territory emblem series. This is a priority now and the waratah episode (the NSW floral emblem) will be released soon with an associated article too! Other episodes have already been recorded and drafted.
Otherwise, I wouldn't change much - I've learned a lot along the way from trying new things and making mistakes but it's all been valuable to get me to where I am today.
Highlights
This year has been incredible - I've created over 50 videos, made a website and started the Perth Nature Journaling Club. I've also made new friends, spent the most time outdoors in nature in many years, learned so much about it in the process and truly feel happier, healthier and more at ease. This is definitely my happy space and I've got so much more to offer, so keep reading to see what's coming in future, but first let me share some of the highlights.
In February I went for a working holiday to Rottnest Island where we camped, snorkelled and cycled amongst the beautiful beaches and cute quokkas.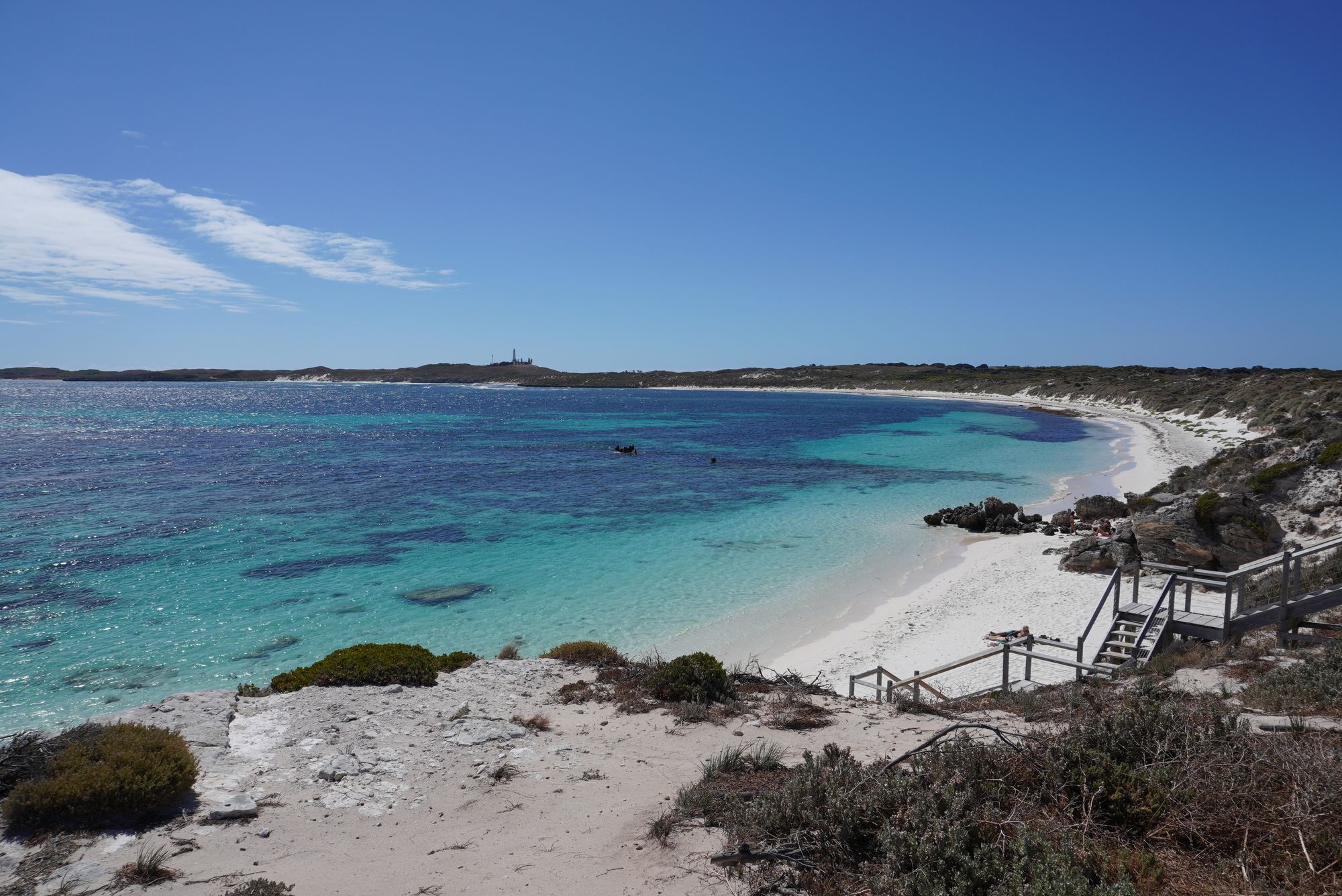 I was interviewed by both Marley Peifer for The Nature Journal Show and Bethan Burton for the Journaling with Nature podcast and am grateful to call them my friends now too.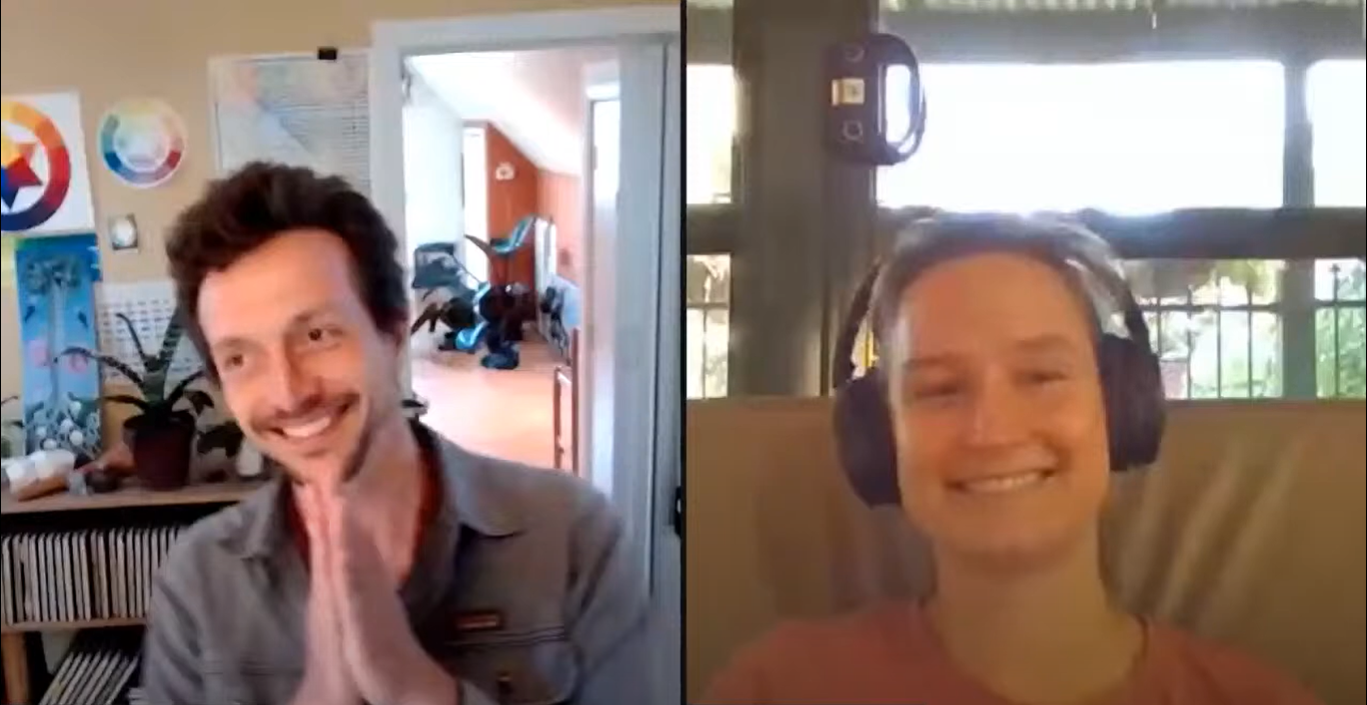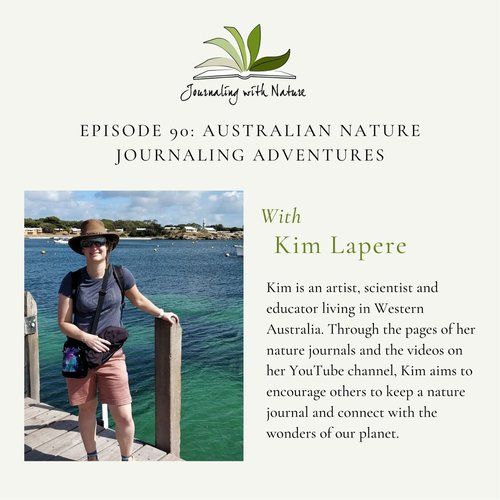 Looking ahead
I'll be continuing with my regular nature journaling adventures and visiting places such as the Perth zoo, WA museum and beyond Perth's limits. I'll share my insights along the way both in the form of educational articles here and tutorial videos. Furthermore, I'll be continuing to create watercolour paintings when I'm not stuck in my nature journaling pages.
There are already hints of future collaborations with other nature journaling creators, and if you're interested in working together with me, please don't hesitate to reach out and make contact.
The Perth Nature Journal Club will continue and I am considering running some workshops separately from the monthly events (which in my mind are more about nature journaling together around Perth). However I first need to move to Perth. (Yep, still living in Mandurah! 🙄)
Something that's been in progress for a little while is to create prints of my artwork. I want to be able to sell outside Australia at a reasonable cost but make sure the quality is top-notch and is environmentally friendly, so I've been looking at using Gelato for printing on demand. If you have any experience with them or recommend another service, I'd love to hear. I'll also be trying commission work in future, through my Ko-fi shop where you'll also be able to buy the art prints.
One of my major goals this year is to build an online community and space for people who want to connect with me in a closer way. I'm still working out how to best shape this community and what I can offer that is both valuable to you while staying sustainable for me. My aim is to always create quality content that is educational and motivational.
In the meantime, become a free member of my website to get notified of new blog posts and updates.
Or if you want to show your support in a financial way then become a paid member, (it works in the same way as Patreon's tiers) and in future there will be exclusive content and other perks.
Even just buying me "a hot chocolate" ☕ through Ko-fi helps me to keep smiling and creating:
😊Thank you
Thanks again to every single one of you that's been supporting me along the way. It's actions like these that encourage me to keep creating amazing content for you and make it so much easier to persist when the going gets tough.
Remember to put any questions or ideas in the comments before you go. 😉
See you on the next adventure!