Rottnest trip | NJWM
I explored Rottnest island for 5 days in early February. Read about my adventures and see photos of the wildlife and my nature journal pages.
After researching quokkas and painting them for the Christmas cards in December I was keen to visit Rottnest Island (Wadjemup) where a large population of them live. So I booked to go camping there with my partner for 5 days in February.
At first the weather seemed disappointingly cool after a series of heatwaves - only Friday was looking to reach 30°C. However we were very pleased in the end that it wasn't any hotter with all our riding and exploring of the island. It was still hot enough to enjoy snorkelling in the cool water however the wind in the evenings did make it chilly enough to need a light jumper.

I'd visited Rottnest Island three times in the past: first as a young teen with some family friends during summer holidays. I fondly remember riding around on our bikes, spotting the quokkas and snorkelling under the hot sun. I was hoping to see an octopus like the one my friend encountered crawling up her leg that sent her back to the beach like a lightning bolt, alas only my partner saw one this trip.
The other two visits were as an adult, once with my family for a day trip mostly spent cycling and then for a university biophysics research field trip over a weekend. I vaguely recall two of the projects: one on the quokka's gait and another on magnetic bacteria in the lakes.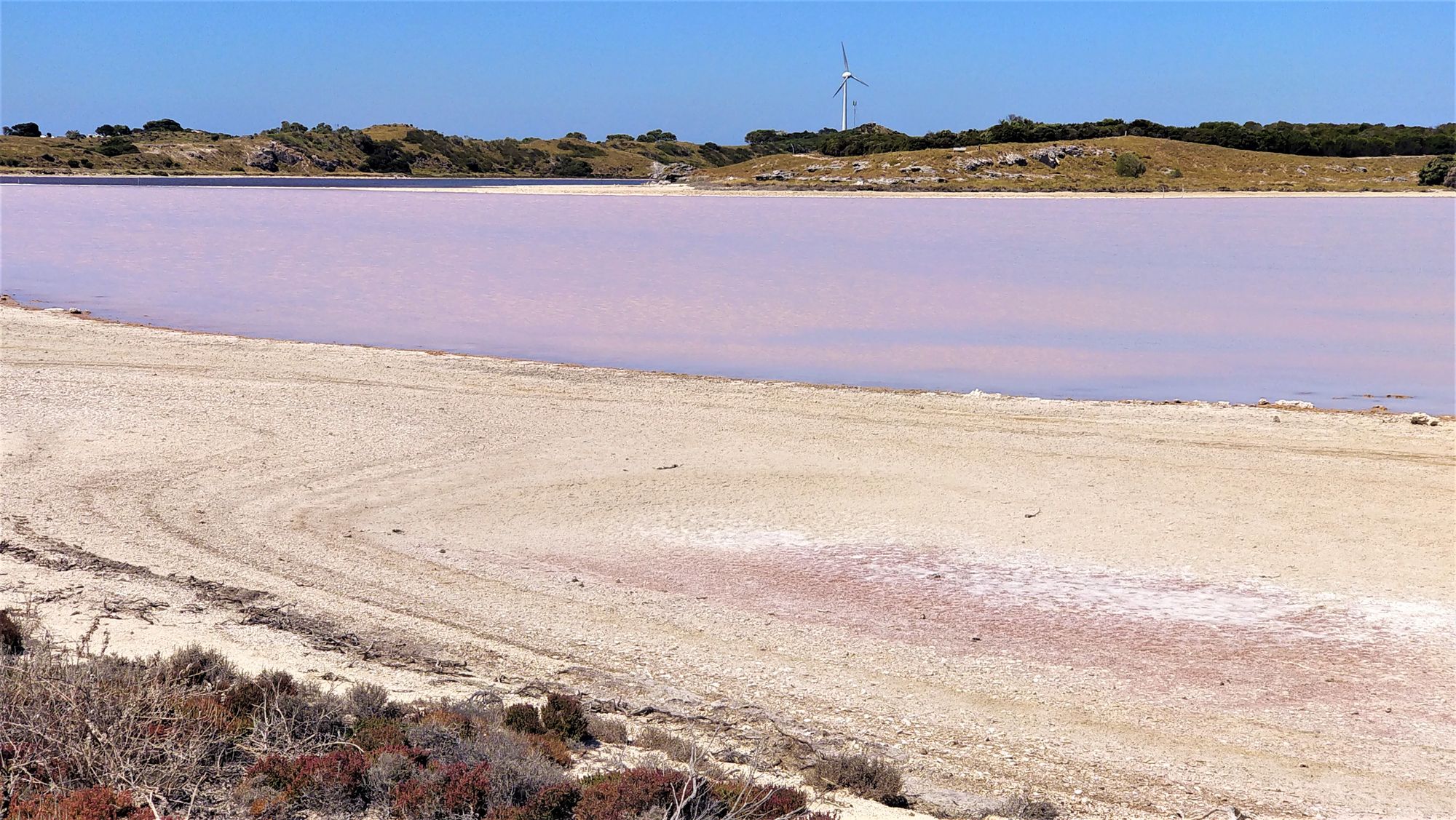 This time I could decide the itinerary and it was going to be full of exploring, nature journaling and relaxing! We achieved this, with perhaps a little less nature journaling than I expected.
🎨
All my pages and artwork are at the end of this post.
We cycled around the island to the west end and Cape Vlamingh (Rottnest Island is 11 km at it's widest and it was probably a 30 km ride that day). There we saw New Zealand fur seals lazily playing in the shallows and numerous osprey with at least two of their nest stacks. We were glad to have brought our (heavy) binoculars to get a closer look.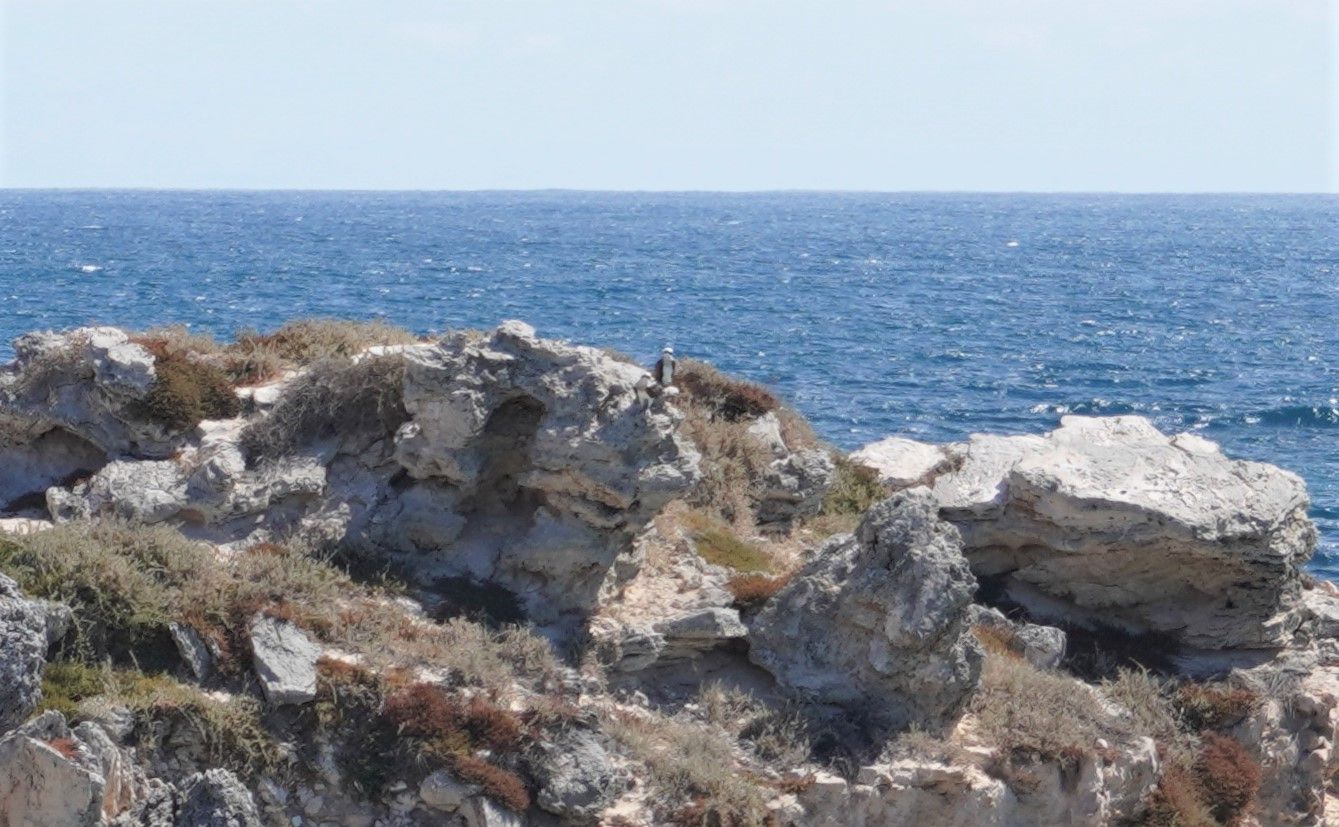 My partner noted that although there were ravens, doves, swallows, honeyeaters, pelicans, seagulls, terns and even rainbow bee eaters, we never saw any magpies. He was lucky enough to get a close look at a nankeen kestrel that dove and landed on the road for a kill just in front of him while we were cycling. We also saw a small hawk or eagle in a far-off tree but weren't able to identify it.
As you might expect, the sea life is colourful and abundant around the island. We snorkelled at Pinky beach (with dolphins playing in the shallows one evening), the Basin (I saw my first nudibranch), Parakeet Bay (eagle ray gliding past) and Salmon Bay.
My partner also followed the underwater snorkel trail at Parker Point but it was too windy and cold for me so I painted some postcards and kept an eye on him. This is when he encountered the octopus and another ray.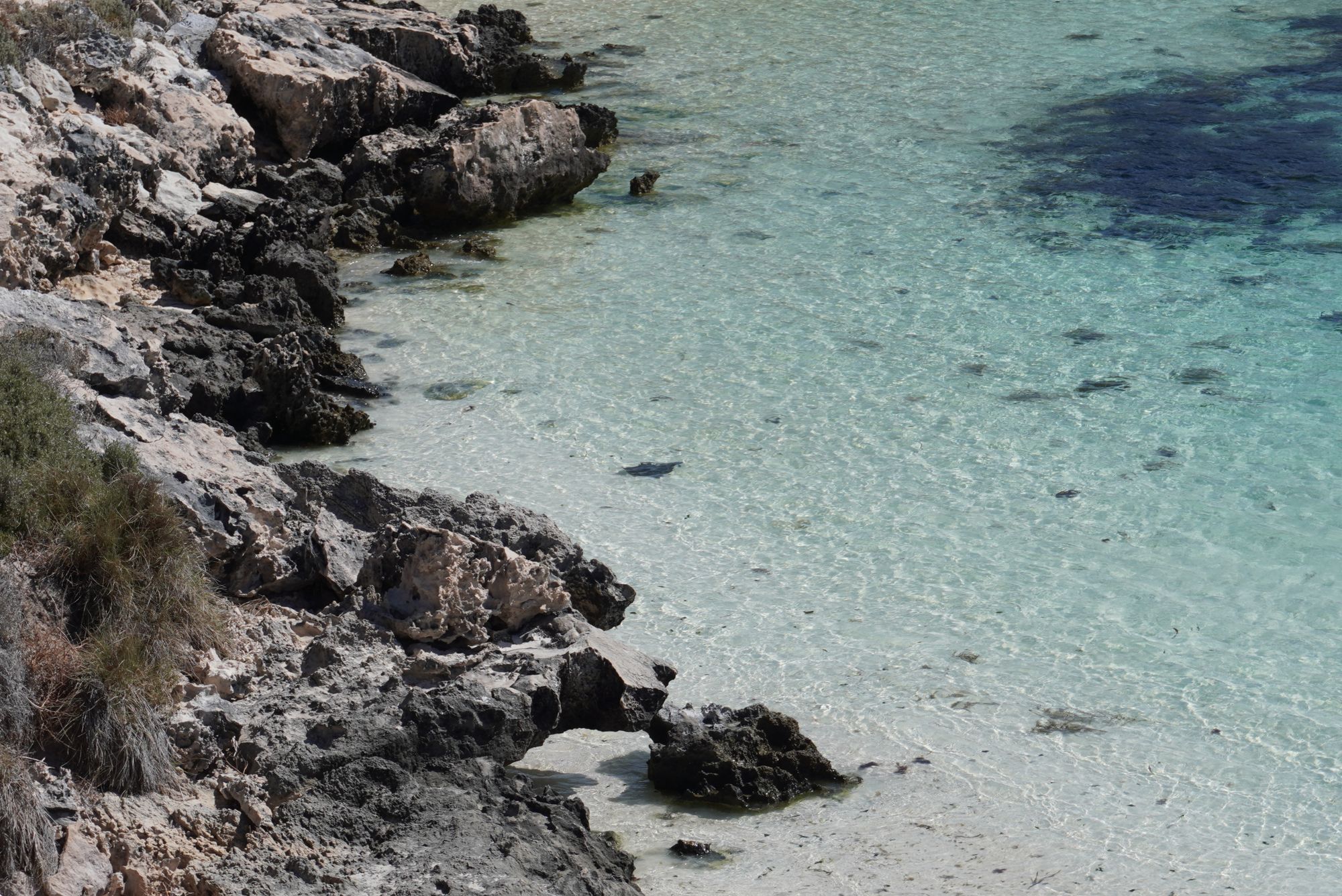 The quokkas were everywhere around Settlement and one even managed to sneak into our tent on the first night and munch on our fruit and nuts mix and muesli bars! Perhaps because they're more active nocturnally I never sat down and nature journaled one in situ but recorded lots of footage and filled two pages later at home.
Quokkas are not bothered by humans very much, as was evident by two that decided to mate right next to my foot under the table! We watched in amusement when another male chased the first one around the carpark.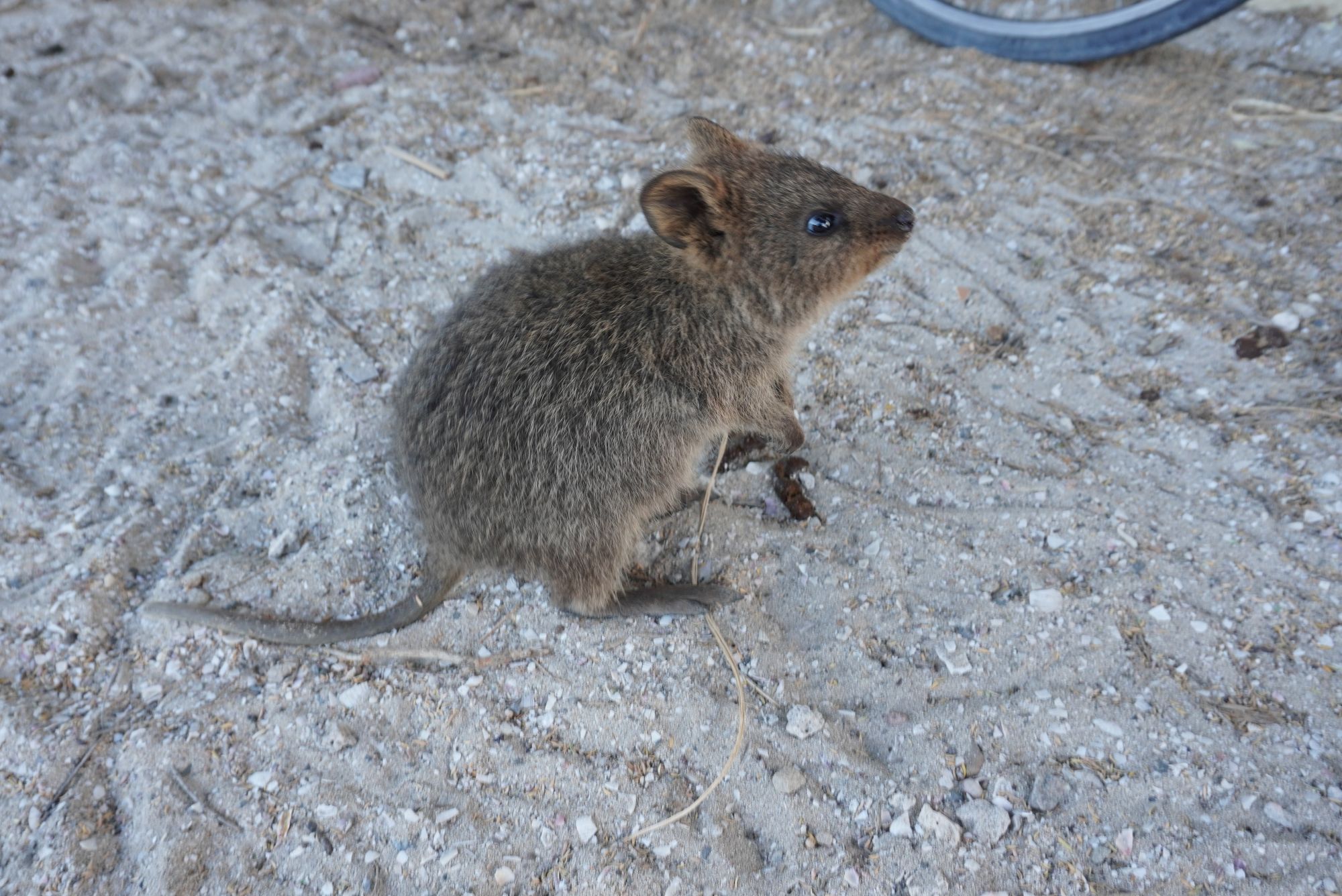 I only saw one snake on the path close to the beach, probably a dugite. I remember it being quite black and probably ~ 1 m long but hard to say as I whizzed past! Flies and mosquitos were thankfully not an issue, nor were spiders. A couple of times the seagulls would drop by when it looked like we had some food but the King's skink was the most audacious when we ate our lunch at Cape Vlamingh!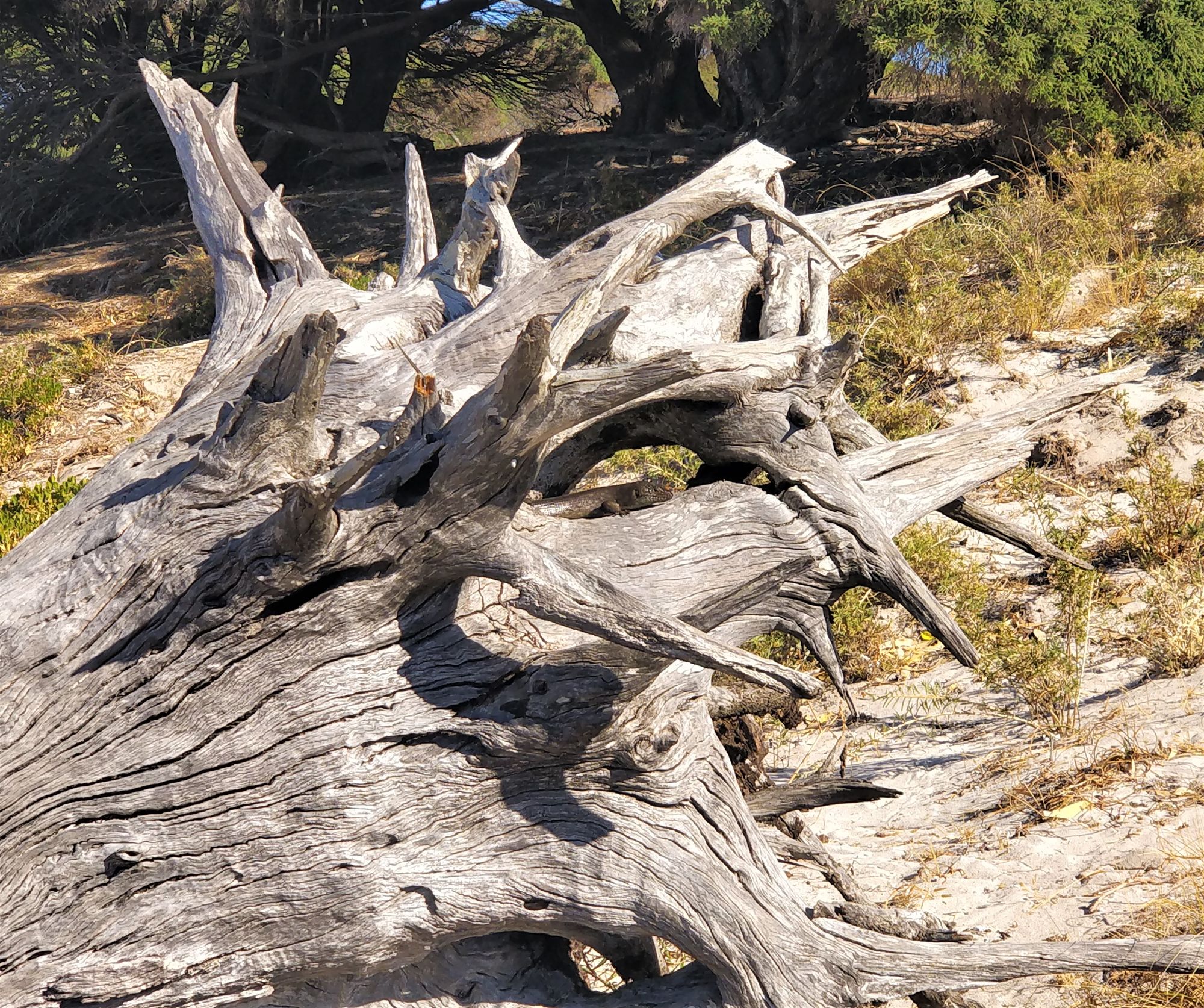 Despite the island only being 19 km² and spending 5 days there we both felt we could easily have spent a couple more days exploring! I for one would like to in future nature journal the salt lakes and snorkel at some of the beaches I didn't get a chance to visit this time. Sounds like a return trip is in order!