How to paint a cockatoo feather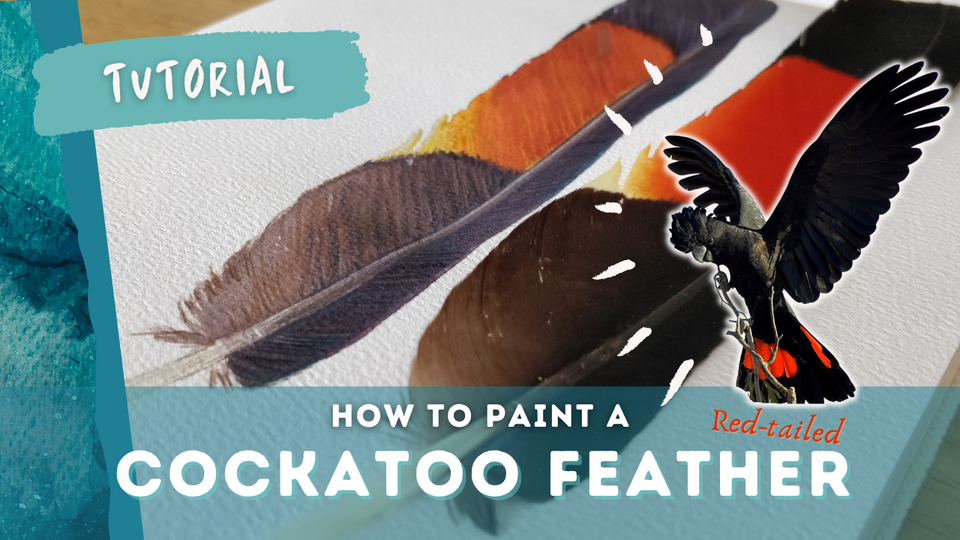 Learn how to paint a vibrant red-tailed black cockatoo feather using watercolour step by step in this tutorial.
I'd love to see how your feather turns out so please tag me on Instagram @kims.art.adventures when you share!
YouTube tutorial video:
Materials
You will need:
watercolour paper
paint
a cloth or paper towel for cleaning your brush
brushes (large and a small round)
two jars of water
Optional: watercolour pencils, tape and spray/mister
Download
For personal use only.