May Events - Herdsman Lake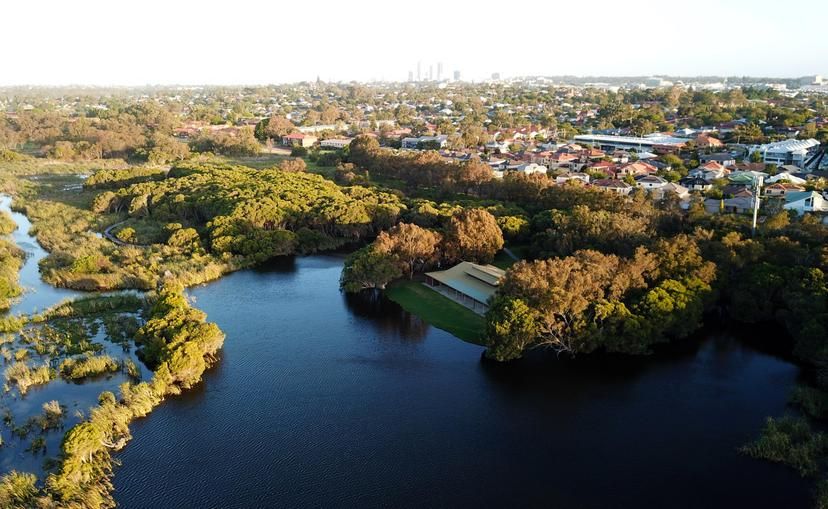 The first two events are a bit different to the usual meetup, which is still happening on the last Sunday of the month.
Beginner nature journaling workshop - Sat 20 May
As mentioned in a previous post, I will teach a beginner's workshop hosted by the WA Gould League and WA Naturalists Club at the Herdsman Lake Discovery Centre.
Tickets required - register now to book your spot!
---
WA Gould League Birdwalk - Sun 21 May
Combine your nature journaling with a birdwalk and join me at the Monthly Morning Birdwalk at Herdsman Lake with the WA Gould League (presented by experts from Birdlife Australia). I will happily guide fellow nature journalers attending, but please note I am not involved with the running of the event. Bring binoculars!
Tickets required - register now to book your spot!
---
May Meetup - Sun 28 May
Although the Discovery Centre is closed on Sundays we can still enjoy the birdlife and beautiful surroundings of Herdsman Lake for some casual nature journaling together.
✍️
What to expect: Casual nature journaling - ask me anything!
All skill levels are welcome. Children must be supervised at all times. Please register if you plan to attend.
Date: Sunday 28th May 2023
Time: 9:30 - 11:30 AM
Location: Herdsman Lake Discovery Centre carpark
What to bring: A journal and your favourite mark-making tools. Some good walking shoes, a water bottle and maybe a snack. Remember to slip-slop-slap-wrap if the sun's out, or an umbrella and raincoat if there's a chance of rain.
Cost: This is a pay-what-you-feel event. The suggested donation is $10/per individual and $20/per family, but it is up to you. Thank you for your support!