Beginner Nature Journaling Workshop
Learn how to integrate your curiosity and knowledge of the natural world onto the pages of your own journal, in this nature-journaling workshop that is suitable for both children and adults!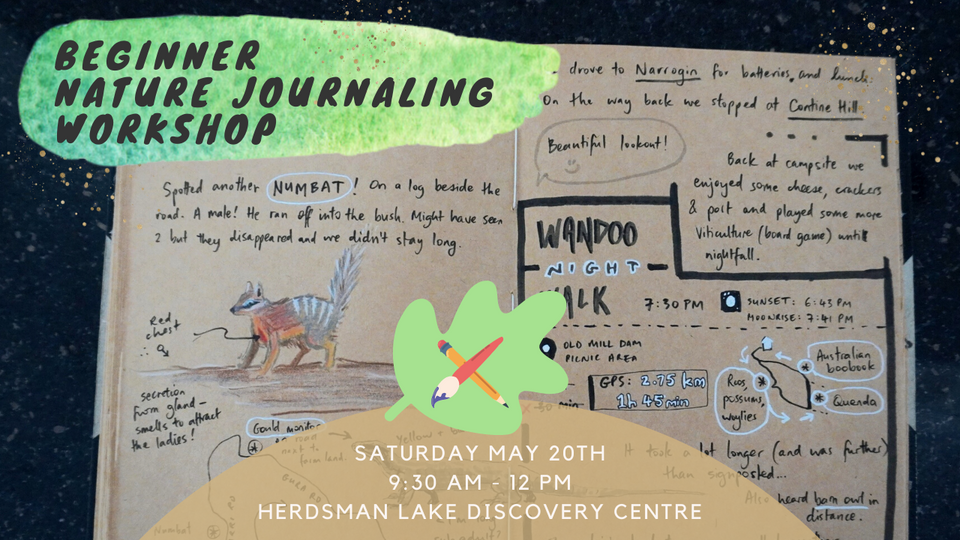 A huge thank you to all the participants as well as Jolanda (WA Naturalist's Club) and Sam (WA Gould League) for their assistance in making this workshop run smoothly! A great time was had by all accounts (and perfect weather for it). Stay tuned for more workshops like this in future!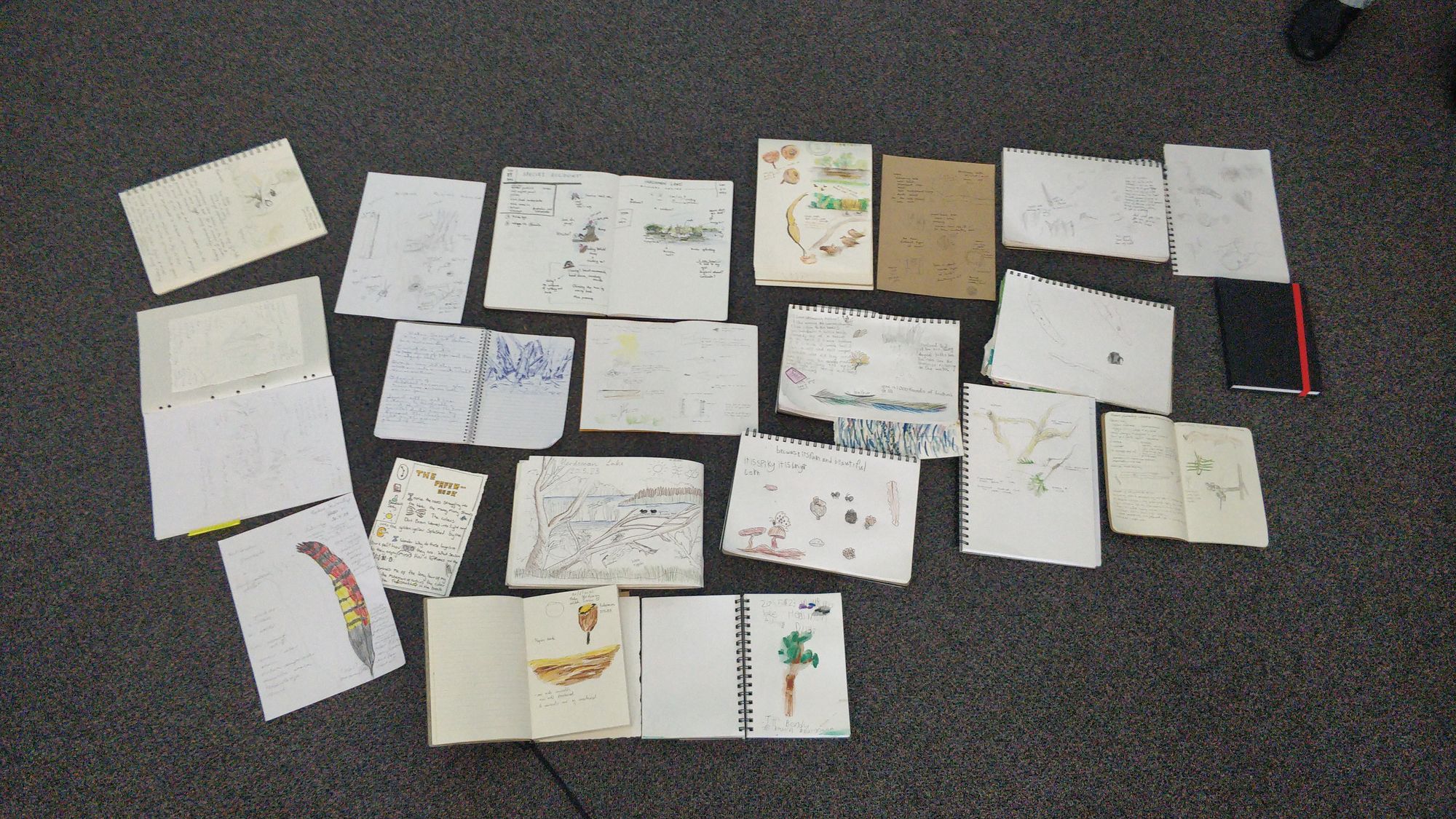 ---
I will be running this workshop in May at the Herdsman Lake Discovery Centre, hosted by WA Naturalists' Club and WA Gould League. Register now to book your spot!
Discover how easy it can be to record your observations and experiences of the natural world in a journal, even if you're not an artist! Suitable for adults and older children (adult supervision required).
In this workshop, you will learn the basic prompts to get you started nature journaling and then practice with some exercises to hone your observation skills.
Time & Location
Saturday 20th May, 9:30 am – 12:00 pm
Herdsman Lake Discovery Centre, Cnr Flynn and Selby St, Wembley WA 6018, Australia
Tickets
$25 each, with a 15% discount for Friends of the WA Gould League and WA Naturalists' Club members.

For full details and all bookings, head to the website.