My tools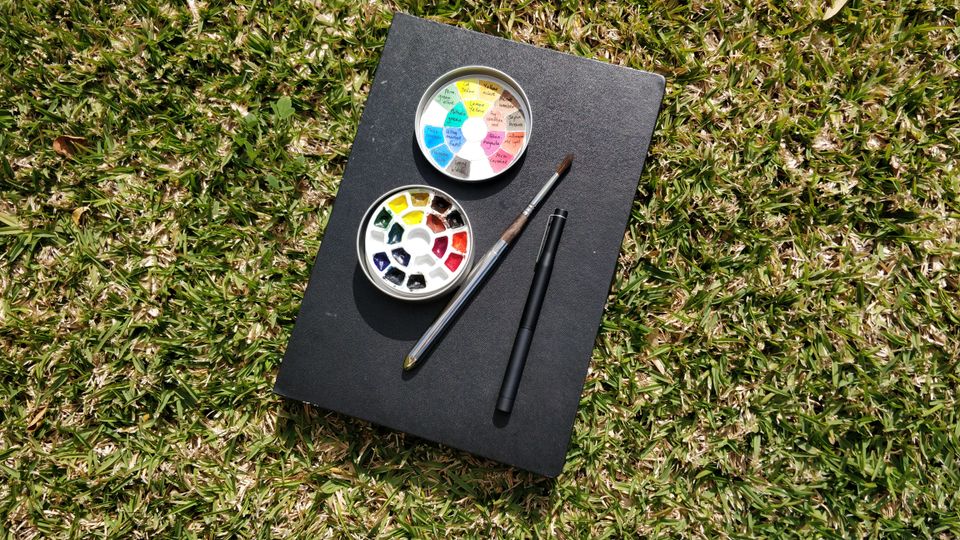 Here's a list of the tools I use for drawing and journaling. I have different equipment depending on if I'm going outdoors or working at home.
Nature journaling equipment
Bag
I haven't yet found a bag that meets my needs for nature journaling. This is because I bought them for other specific reasons. My ideal bag has lots of pockets and holders for pens, a watercolour set, brushes, my sketchbook(s) and big enough to fit my water bottle. Nowadays it also needs to fit filming gear! It should also be waterproof or come with a cover.
Although messenger bags are great for accessibility while drawing, they can really hurt my neck if they're heavy, which is why I prefer backpacks for longer walks where I'll be carrying water and food as well as my sketching supplies.
Outdoor gear
I usually take my wide-brim Jacaru hat, sunglasses and a bottle of water (very important in summer here in Western Australia) as well as sturdy walking shoes. In Australia especially you want to be careful of snakes, spiders and ticks in the bush and I've been told light-coloured, long-sleeved clothing makes it harder to get bitten.
You might consider taking a small emergency first aid kit for bites, I take these on longer hikes. Finally, a phone for taking photos and video (really useful to zoom in if you don't have a magnifying lens) and also for emergencies. Occasionally I will bring binoculars but mine are quite heavy.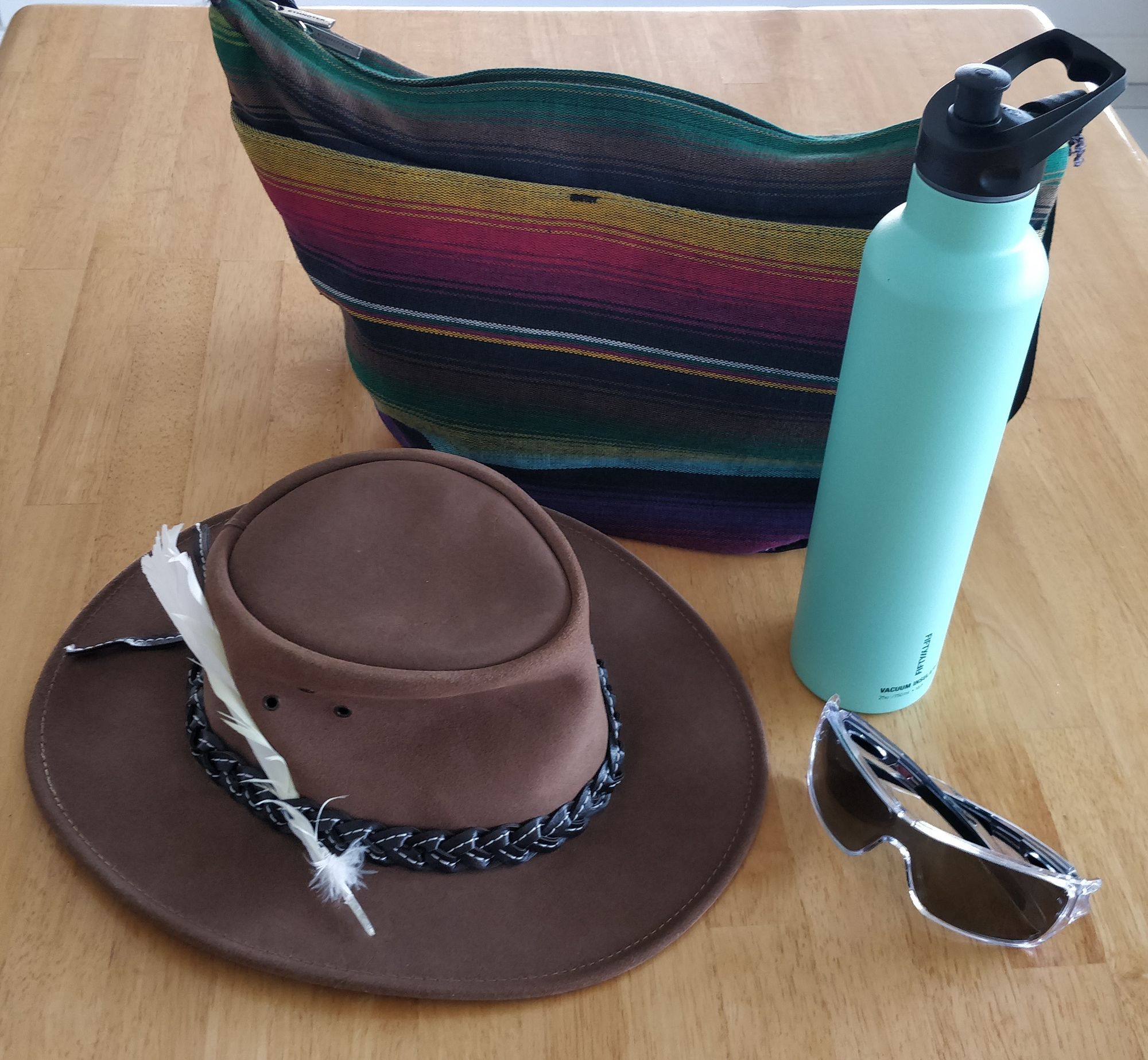 Drawing and painting tools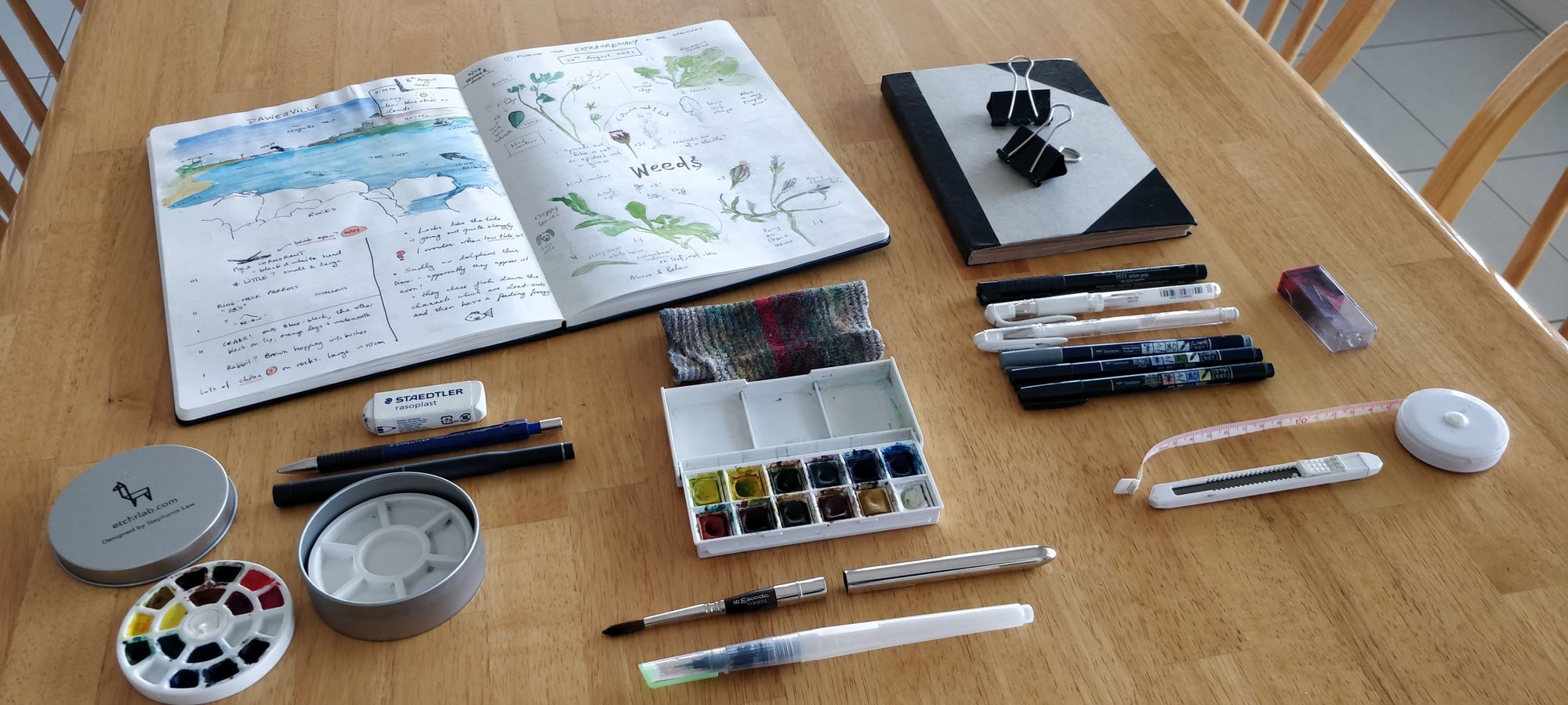 ---
Studio equipment
Desk
At the moment whatever is on hand i.e. kitchen table because I don't have a dedicated space until we move.
Paint
Once I got into watercolour painting I was gifted a beautiful wooden box of Sennelier half pans that came with a ceramic mixing plate and two brushes. I've not used these for a while and would like to get them out again for some more botanical art. I also have a metal set of Schmincke 5 mL tubes and recently prepared the Art Spectrum Australian landscape set in a Mijello Fusion palette. I use a sprayer to wet or "activate" the paints.
One day soon I hope to try gouache - I have a Winsor and Newton set and a Holbein Acryla one too.
When I paint I protect paper with either masking/washi tape or masking fluid. I use two jars of water (for dirty and clean water) and a cloth to wipe my brush. To lift paint from paper I use paper towel or a tissue and at the end of a session wipe my palette clean with it.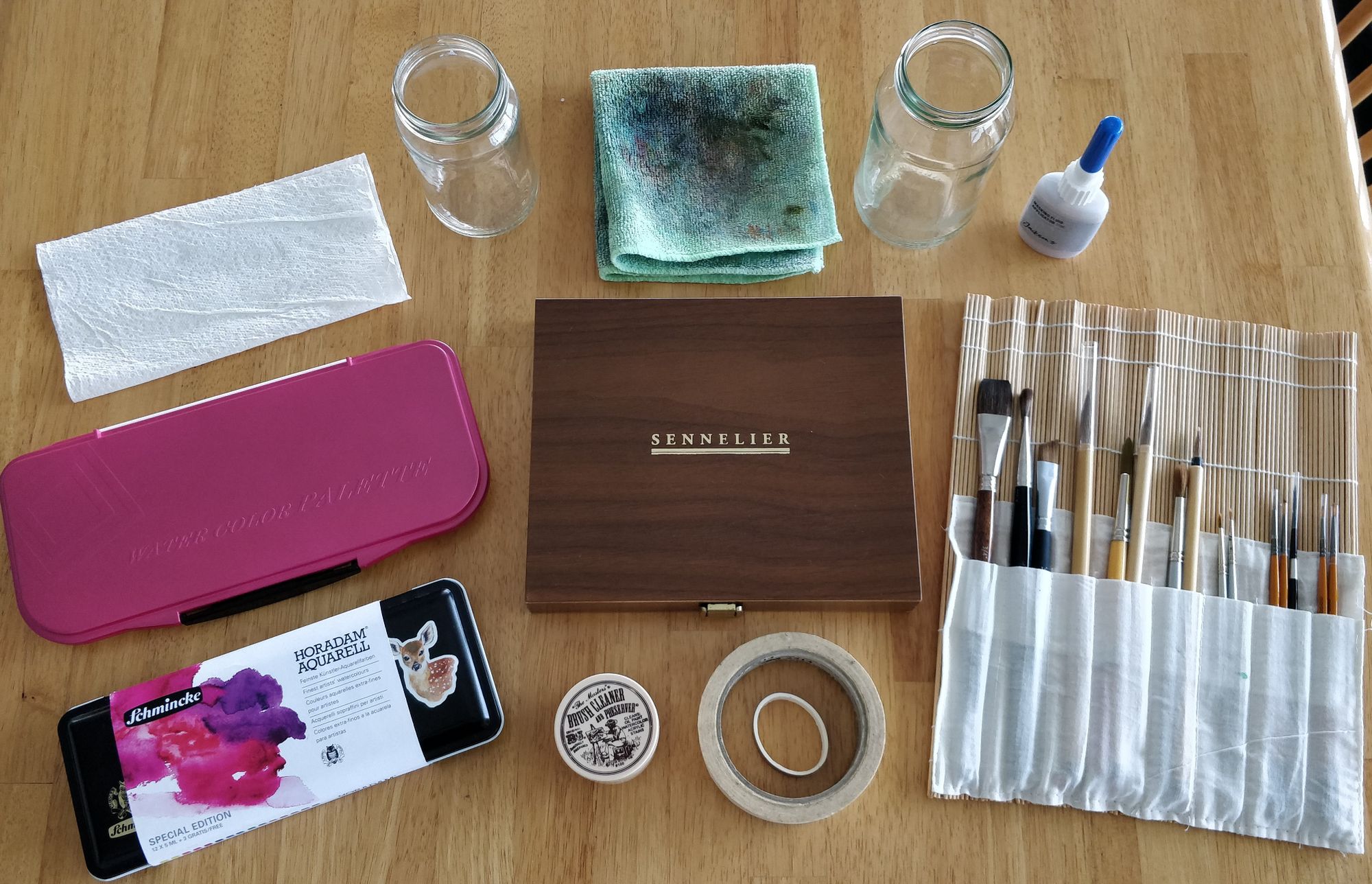 Brushes
I have some watercolour brushes collected over the years including a set of sumi-e ones in different sizes in a roll. Other rounds of varying sizes I have are just store-bought ones that probably aren't professional quality but do the job. More recently I bought an angled shader and some large flat brushes. They're a mix of synthetic and real hair and I don't know which I prefer - those with a sharp point definitely!
To clean my brushes I use "The Master's" brush cleaner and preserver.
Paper
Initially I started with cold-press (CP) paper as this was most easily available and I liked the texture but I think now I prefer working on smoother hot-press (HP) for more detailed work. I prefer to paint on gummed pads as this means I don't need to worry about stretching paper (keeping it from warping). I hope to turn some of the paper from these pads into my own handmade sketchbooks.
Most of the pads are 100% cotton (Arches CP, Hahnemühle Cézanne in CP and rough, and Legion Stonehenge Aqua HP) but I also love using the Hahnemühle Bamboo (90% bamboo, 10% cotton) for its environmental reasons and the texture is quite smooth, similar to HP. Most of these were bought from Jacksons Art Supplies in the UK during a sale (shipping to Australia from overseas is always expensive I find).
Sketchbooks
I tend to paint studies mostly in my Etchr sketchbooks (A4 landscape) and I hope to use the smaller Mossery mixed media one to explore gouache one day.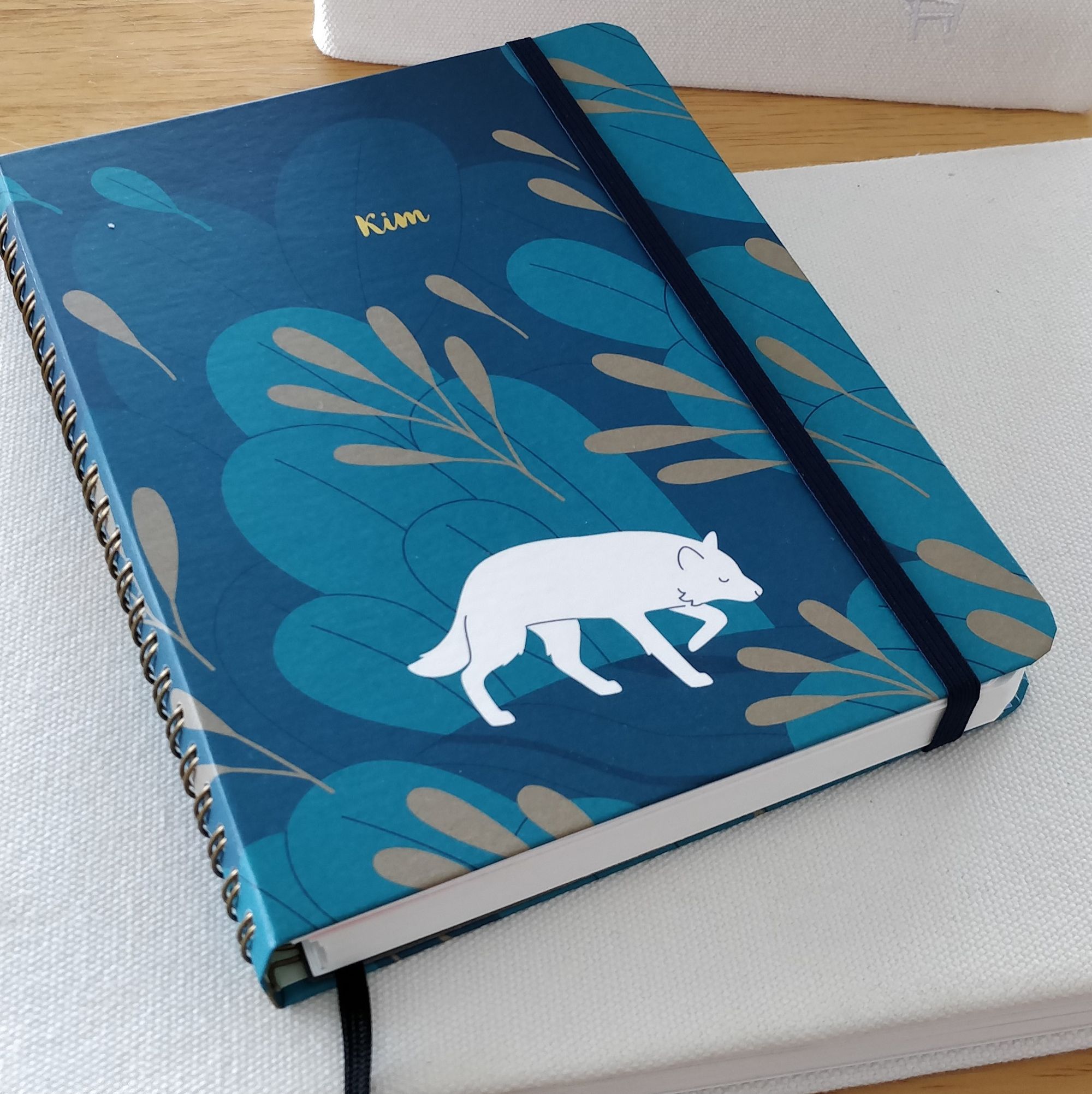 Pencils
Most of the time I just use a Staedtler 2B pencil but for pieces requiring a range of values I have a set of Derwent pencils of which I usually pick the 4B, 6B and 8B to help darken the 2B. I don't like being too light and avoid hard leads so the lightest I would go is HB.
Another recent purchase and something I'm still exploring is watercolour pencils. So far I really like the Derwent professional grade ones (not Academy).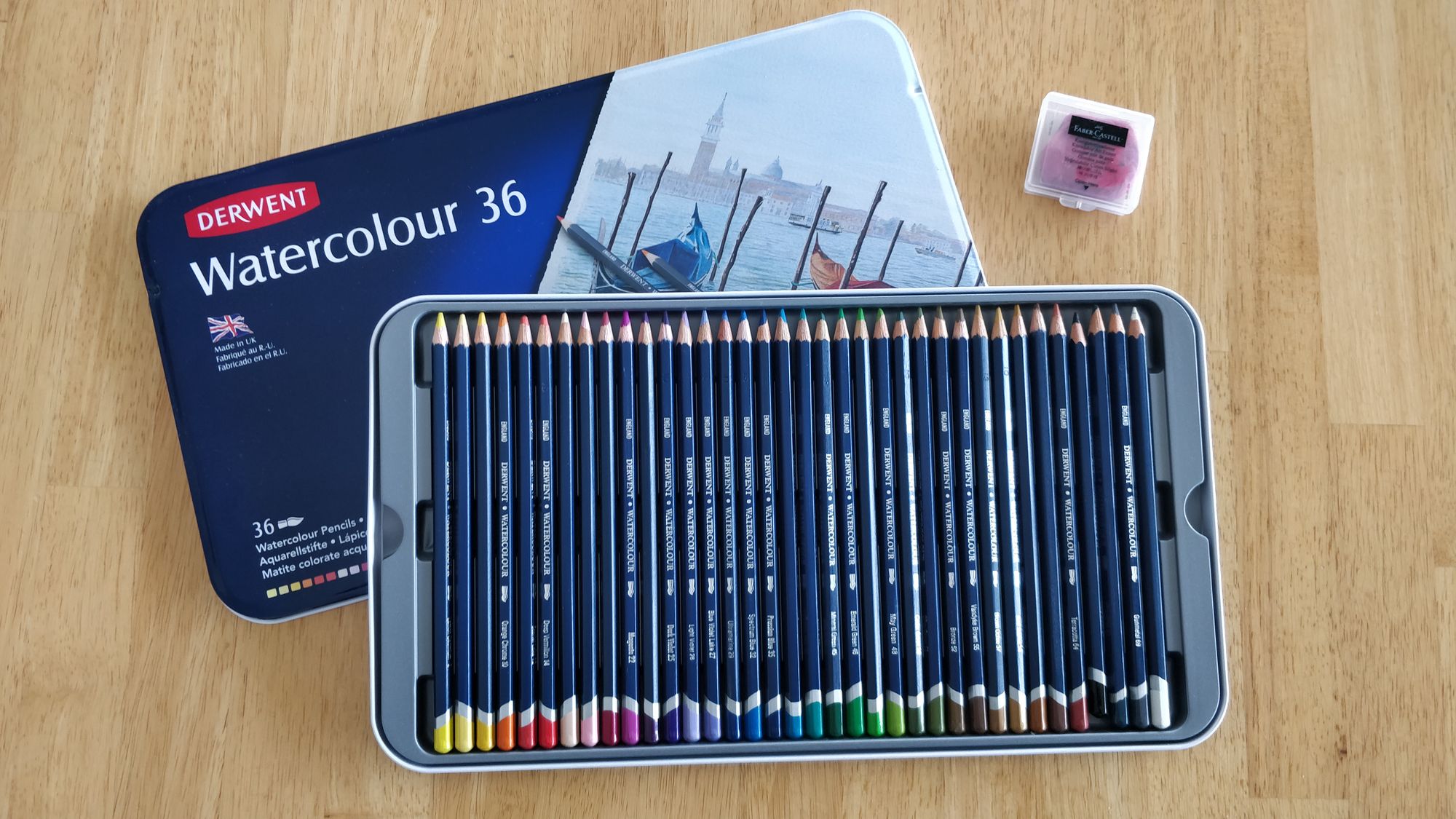 The Faber-Castell kneadable eraser is great for lifting pencil before adding watercolour and gives more control with erasing because it can be rolled and shaped.