WA Museum | Nature journaling outing
I visited the WA Museum Boola Bardip to nature journal the unique biodiversity of Western Australia.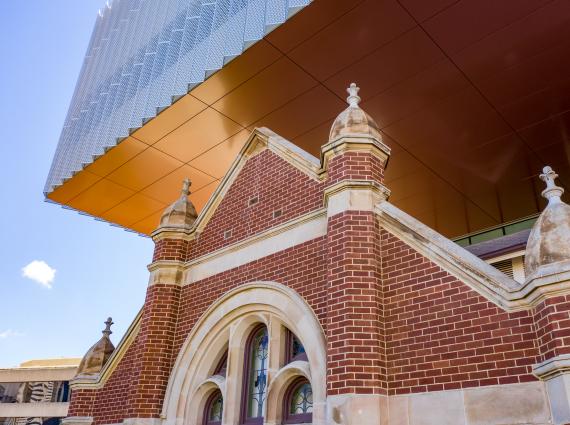 In August I was house-sitting in Perth so I visited the Western Australian Museum Boola Bardip (which means many stories in Whadjuk Nyoongar language) for the first time. They reopened in 2020 after extensive renovations, and to celebrate the first 18 months were free entry.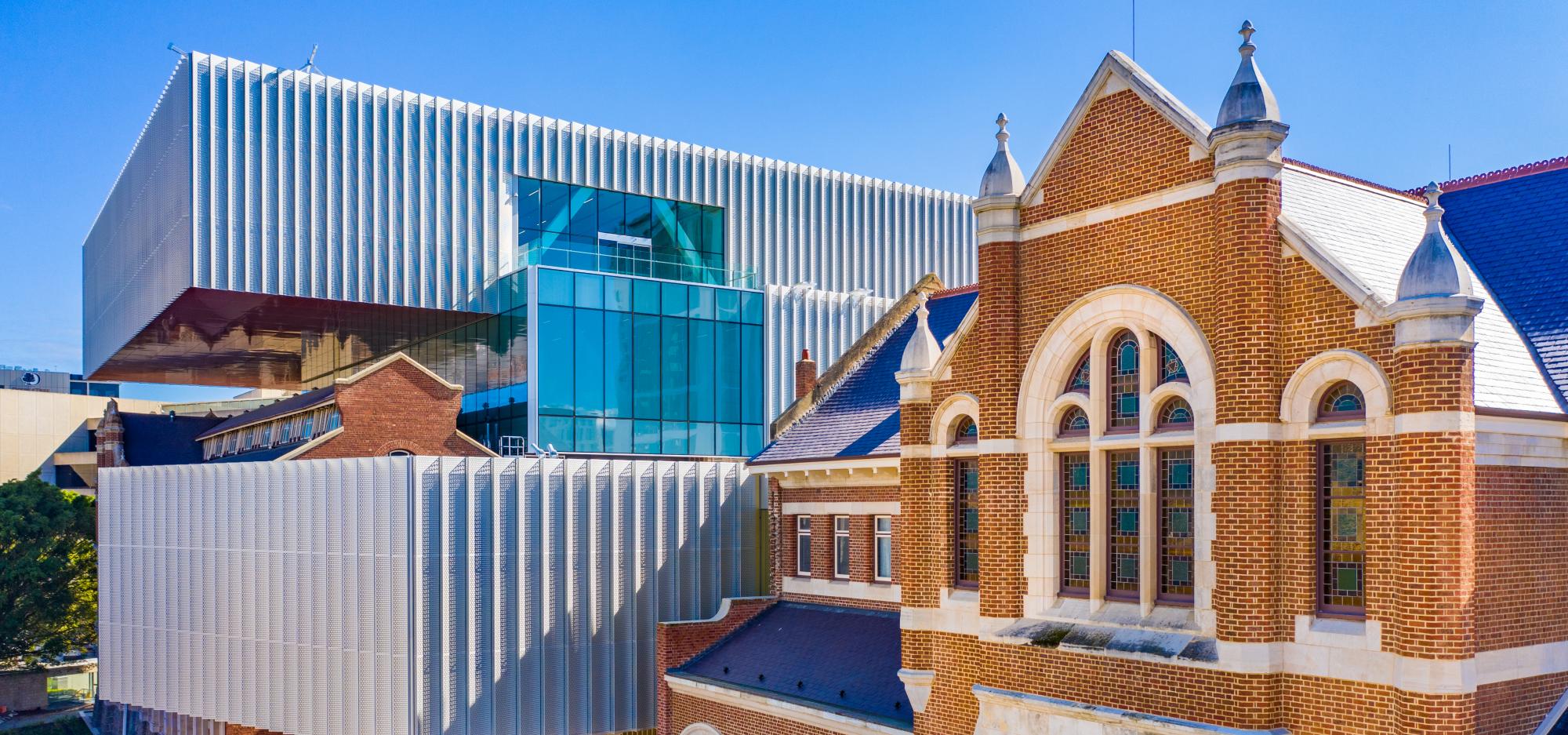 I sadly didn't go visit the Dinosaurs of Patagonia exhibition but decided instead to explore the Wild Life exhibition on Level 3. I only had half a day and didn't even manage to finish that part, it was all so interesting!
I caught the train to Perth City Underground then walked the short distance to the museum and ate my lunch outside. I then took the lift up to Level 3 and was immediately captivated by the life-size drawing of a baby blue whale by the entrance to the Wild Life section.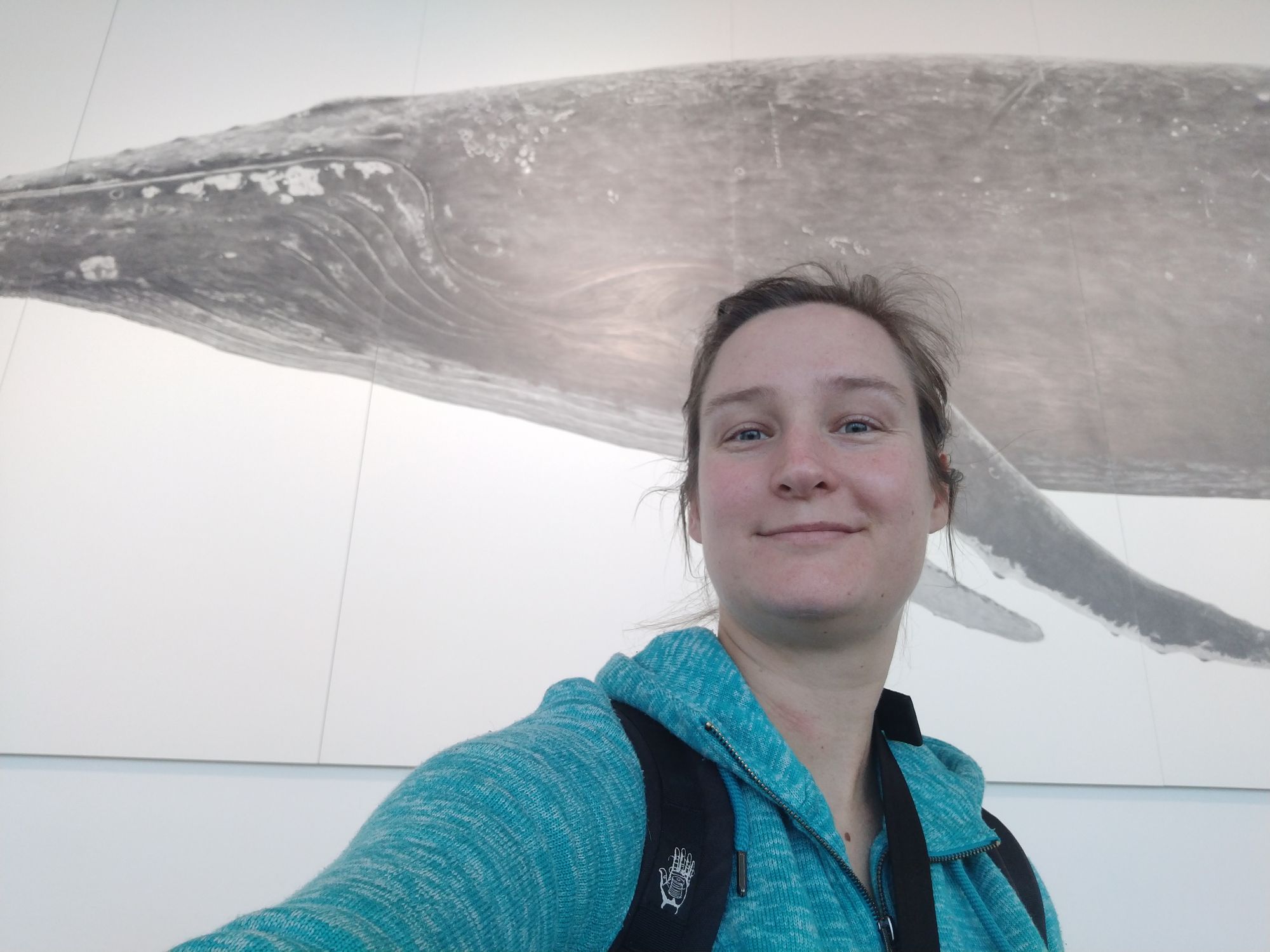 Once inside I tried to set up to film my adventures and realised I'd forgotten my SD card, so gave up on making a YouTube video (this time). Instead, I focused on nature journaling the unique biodiversity of Western Australia.
I found a stool in the corner by the marsupials (perfect!) so started there. During that time a group of young girls from Newman College passed through and soon were watching avidly and asking me questions. They helped me decide what to draw next and I asked them to find information for me to add to the page. Hopefully they left inspired to try their own sketching!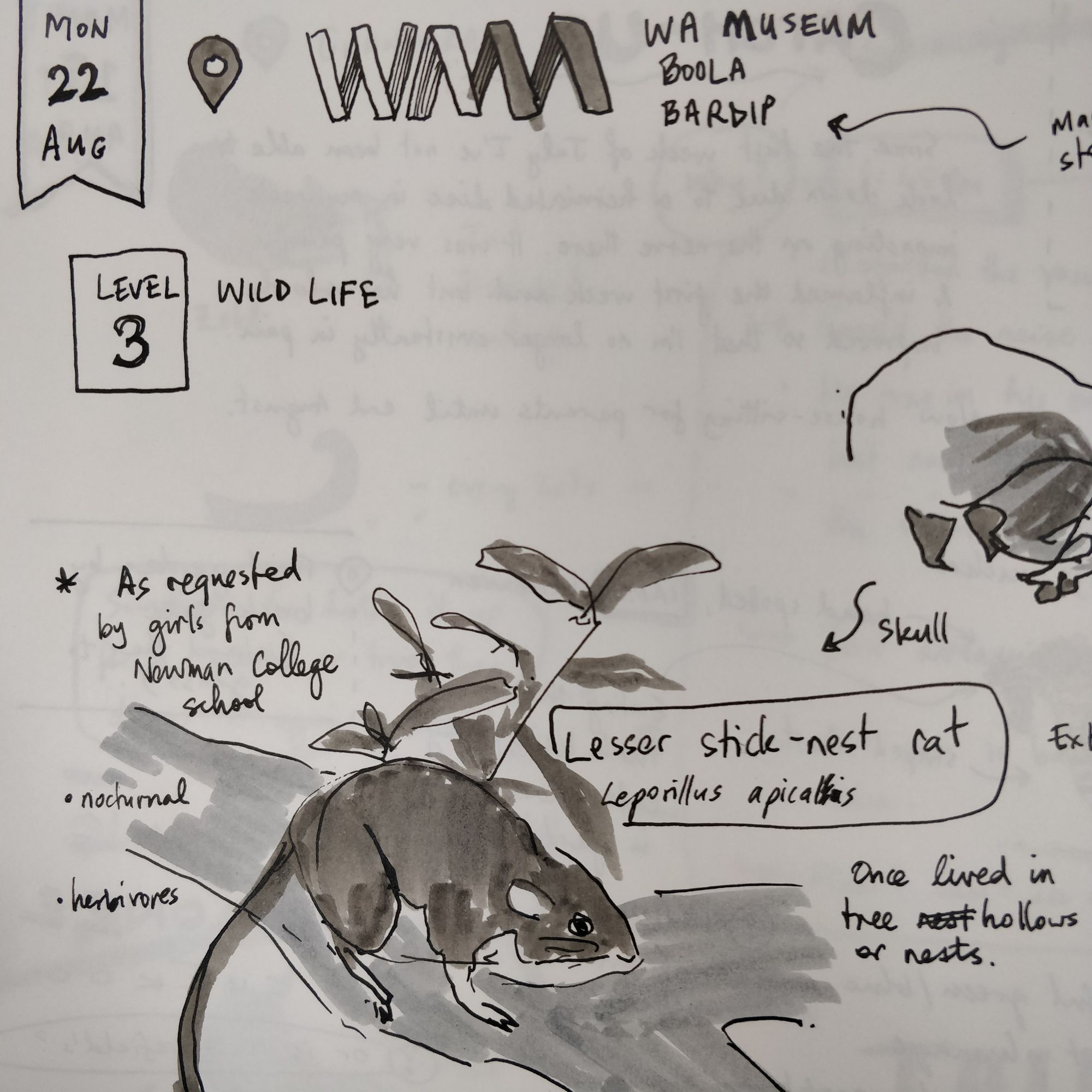 I'd recently acquired a set of 6 grey PITT brush marker pens from Faber-Castell and felt very comfortable just using these in my sketchbook, without colour. After quite a while with the marsupials I briefly looked at the Aboriginal foods then moved around the corner to the reptiles. I didn't realise there were live animals there, until someone else cried out that the lizard had blinked! I see now that the museum has numerous tours, including an Animal Encounters one.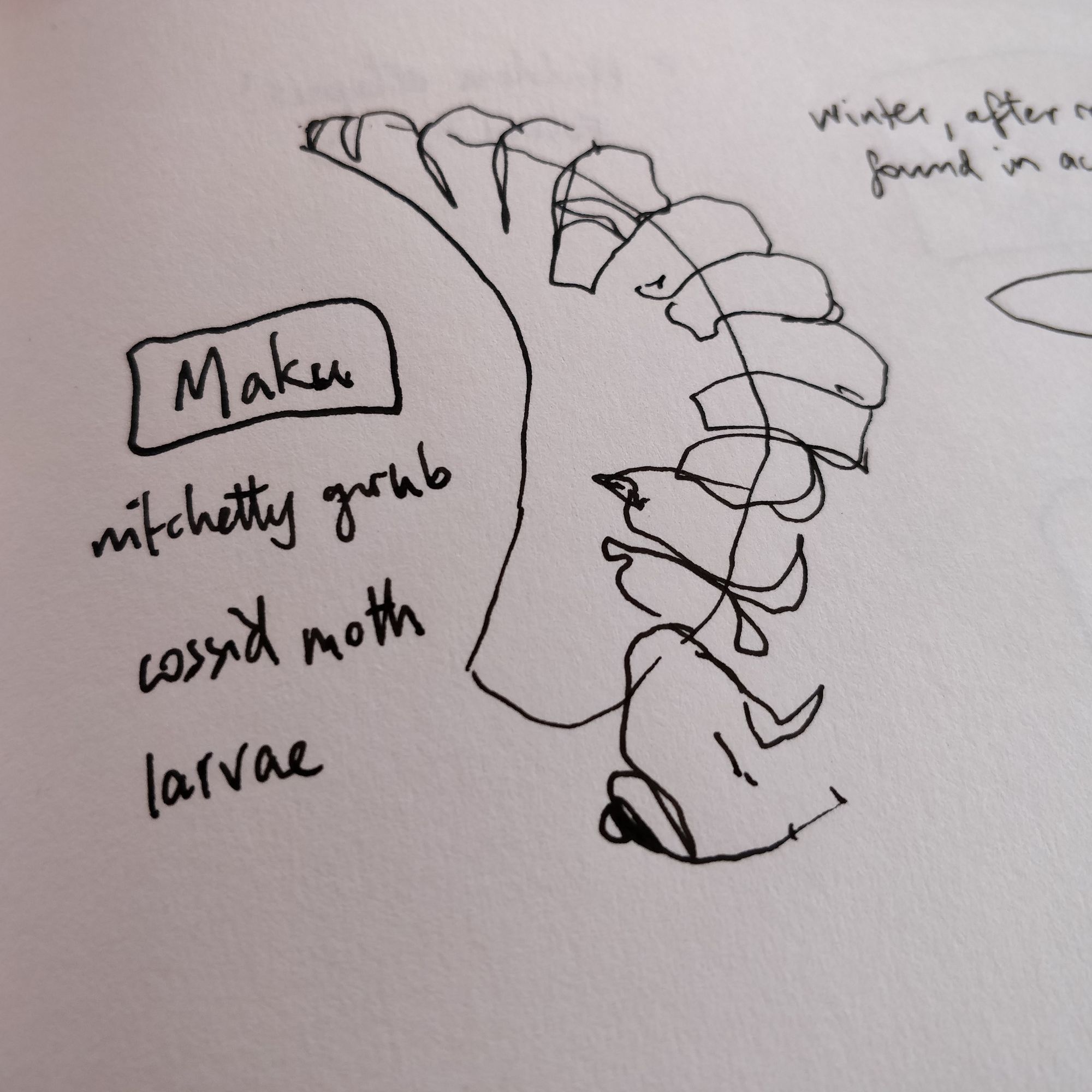 Following this I entered the marine part and only did a tiny bit more sketching while listening to audio from an underwater artist. The rest of my time I wandered around reading and interacting with the displays. I will definitely be revisiting as the wealth of knowledge and sketching opportunities are so amazing.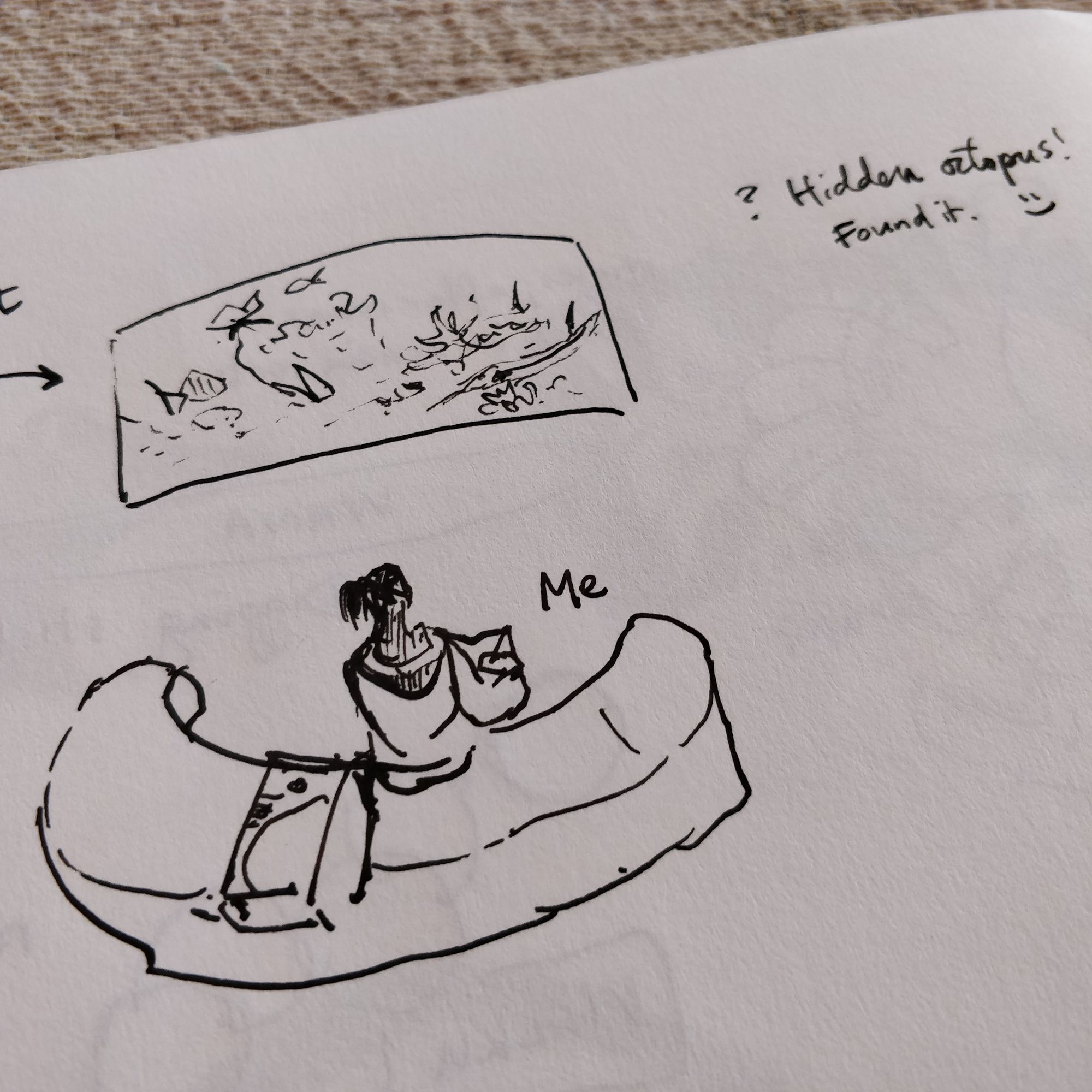 I liked that there is an area for urban wildlife but was running out of time to look closely at any more. To think this was only part of one floor and there is so much more to discover! Hopefully next time I will be able to record a video as well.
Perhaps in future there can be a Perth Nature Journal Club meet up here? Let me know in the comments what you think of nature journaling at a museum.