NJWM: The Cut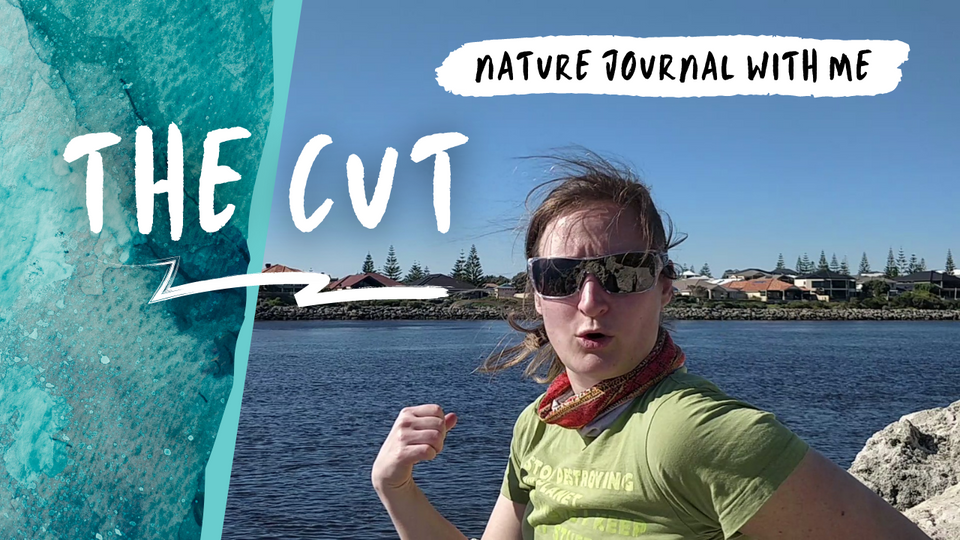 Welcome to the first post in this series of Nature Journal With Me (NJWM). In this series I do some nature journaling around Australia, chat about the adventure and share my journal entries.
Watch the YouTube video here: https://youtu.be/I-GaPHSGfnc
After almost a solid month of rain and cold winter weather in Perth (both record-breaking) there was finally a day of warmth and sunshine. I grabbed the opportunity to take my bike for a short 4 km ride to The Cut, a man-made channel that connects the ocean to the estuary (Peel Inlet). I'd looked for a place to go using Google maps and found the encouragingly called dolphin viewing location along the channel.
I haven't ridden a bike in quite a few years (excluding one or two outings when I visited over the holidays) so I was bound to get a bit saddle-sore. Still, it was lovely to feel the early afternoon sun and wind on my face and nice to see other people walking their dogs enjoying the weather too.
After about 15 minutes of cycling I reached a walkway near the channel and set up the camera and observed the scenery. Birds were wheeling around everywhere and a boat or two passed by on the way to or from the ocean. The current (tide?) was going out quite strongly towards the ocean, while a light easterly breeze made ripples on the water and rustled the nearby blooming wattles.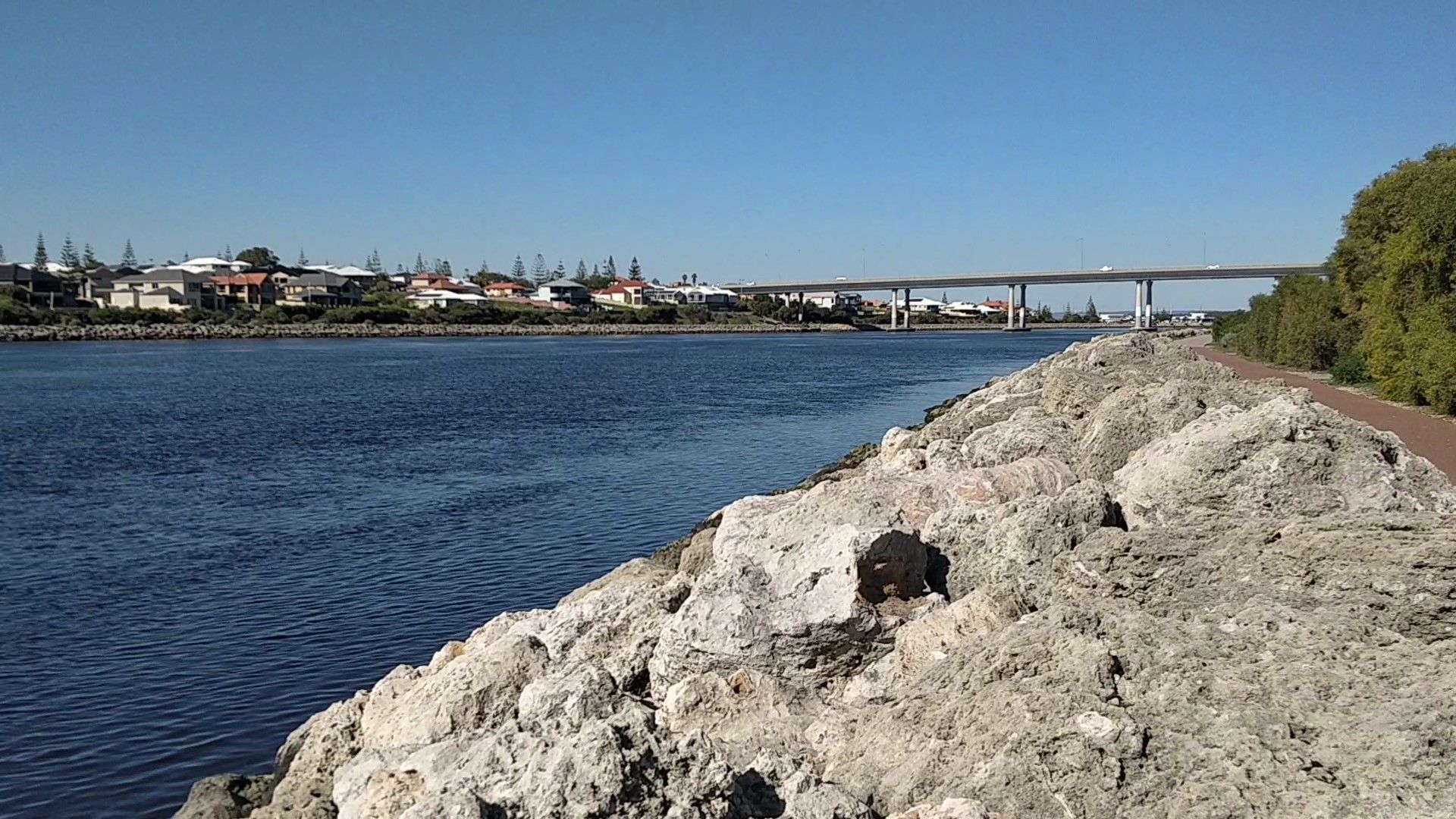 I felt like starting with painting the panoramic view to give an overview of the place. Next I listed some information such as birds I could identify and the weather conditions.
One of the dog-walkers asked if I'd seen any dolphins (sadly, no) and she explained that they usually appeared a few hours earlier around midday. The dolphins like coming here to herd schools of fish into the side channels nearby and trap them in the dead-ends to have a feeding frenzy. I wonder if the dolphins time it with the tide too?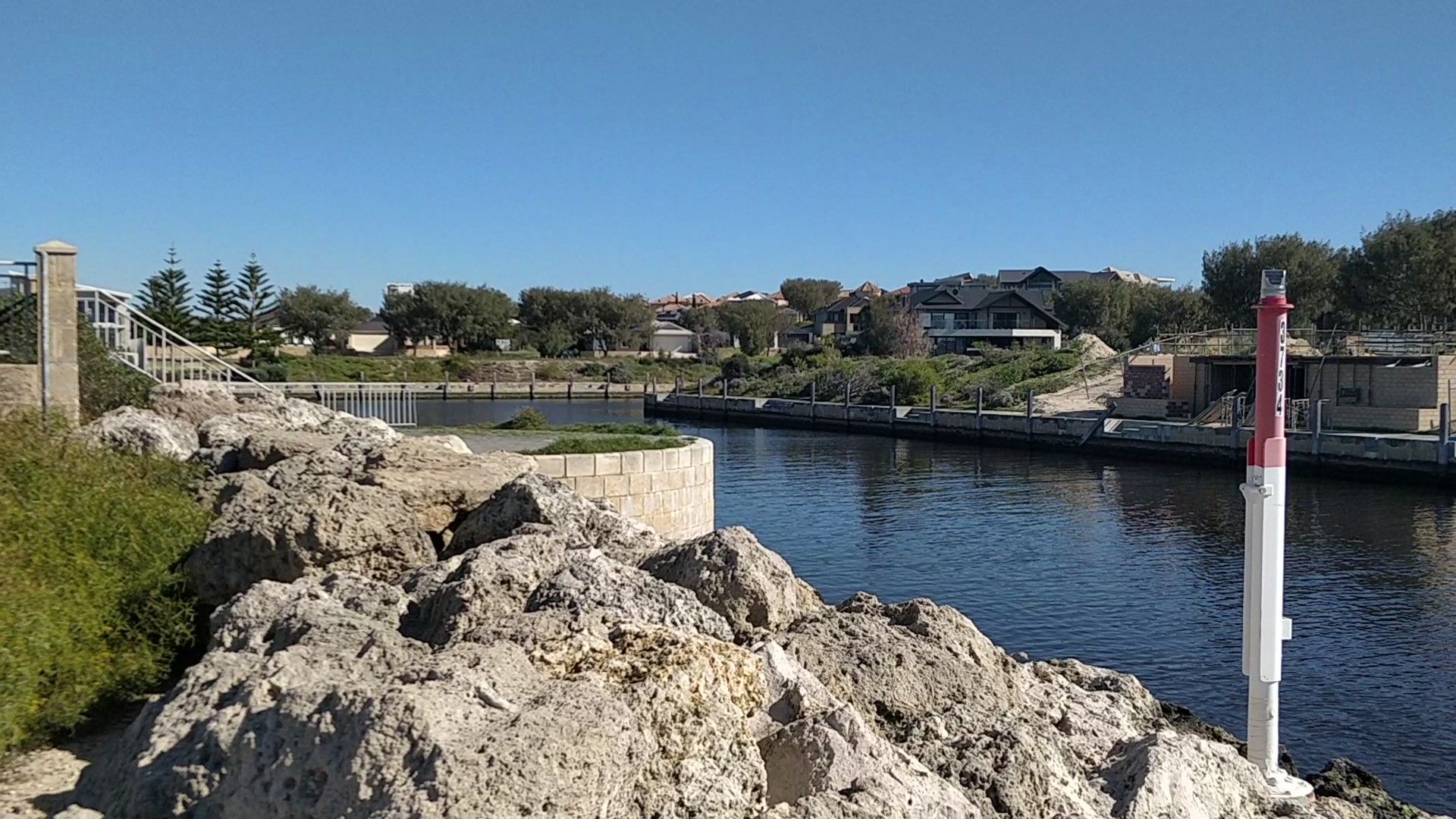 While observing the water's edge I spotted a small blue-black crab scuttling over the rocks. It quickly disappeared but this led to the discovery of some marine animal fossils(?), probably chiton, embedded in the rocks. Another orange crab was also spotted sitting underwater in the shade of a partially submerged rock.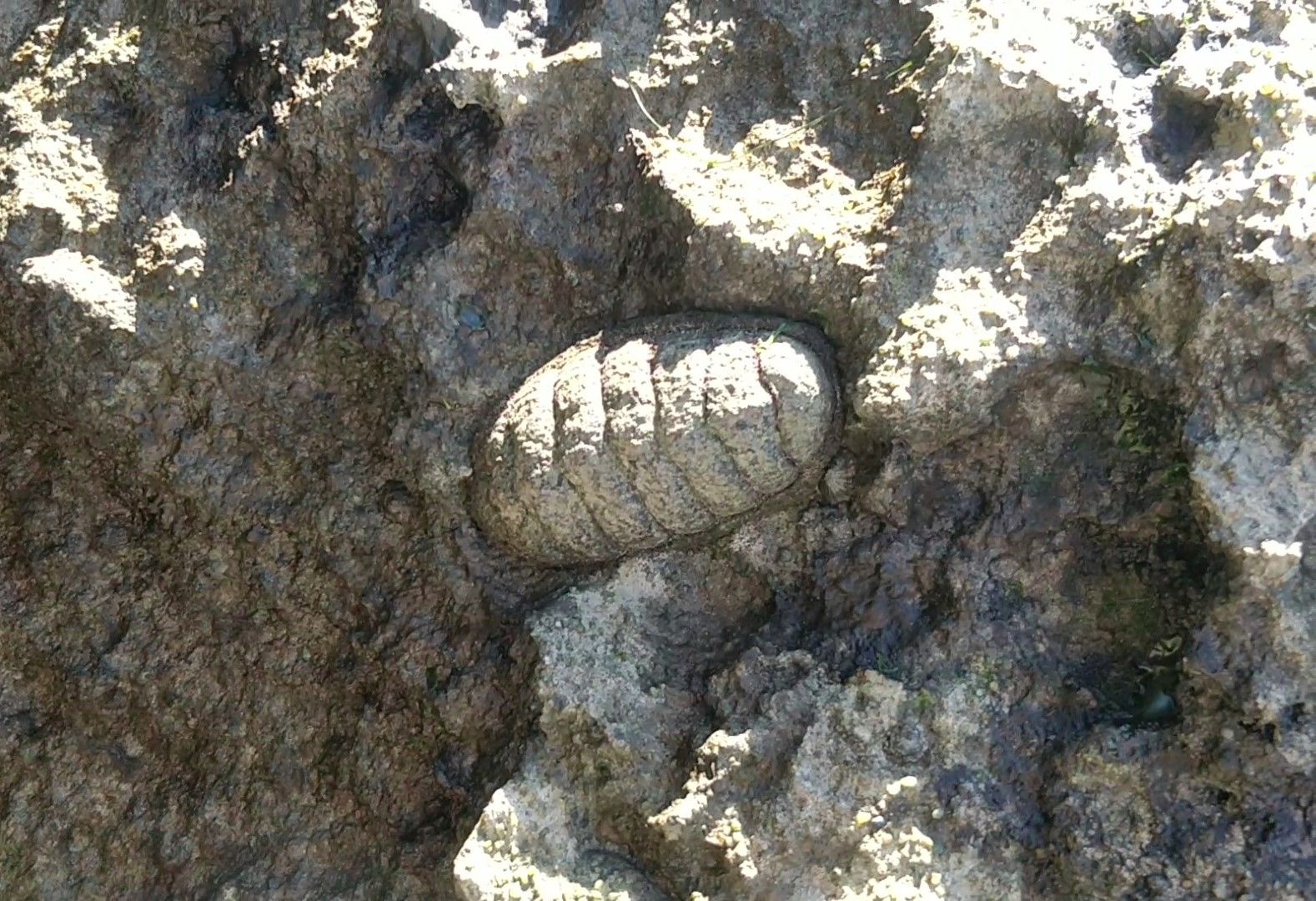 Having received my fill of sunshine and explored the marine curiosities I headed back home to add some watercolour to the page. Although I wanted to add the crab in I was happy with having a complete page and thought I could do a separate journal entry for that another time, perhaps at my next visit back to the Cut.