Have you always created art?
I remember drawing lots as a kid. I had rainbow colouring books from the 90s but would also sketch on loose sheets of paper. My grandad would draw planes for us, as it was part of his hobby of making planes and flying them and then my brother and I would colour them in. I remember he painted the river mouth landscape from the holiday house we were in, on the inside of a shell about the size of an adult's palm, and I was mesmerised at his ability.
In fact all my grandparents have some artistic side to them, a recent realisation for me! My grandmother did scrapbooking and my other grandmother did so many paintings my cousin recently made an artbook to collate them all in one place. She would also make ceramic art and abstract sculptures. My maternal grandfather was the opposite, very technical and precise in his drawings and paintings.
As I grew older I kept up drawing as my hobby. I had sketchbooks in high school and on the bus ride home I would sketch with my friend. I joined online communities such as Elfwood and later on, deviantArt. This introduced me to digital art and after a few years of drawing with a mouse (ow!) I got a Wacom tablet, just a small one but it made a huge difference. Being surrounded by artists both in the real world and online inspired me to keep creating, although it was usually fanart or fantasy back then!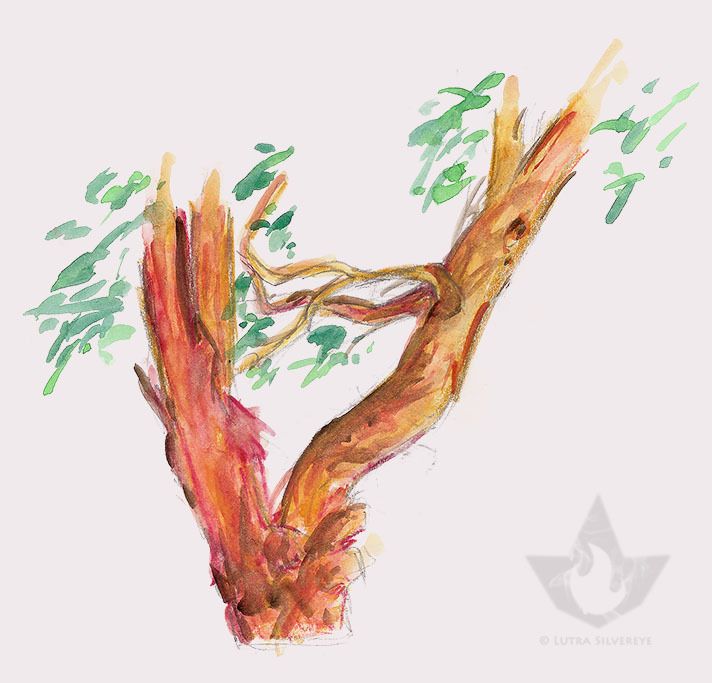 Has your art changed much now?
Art was my creative outlet and hobby. A few events in my life caused me to shift my mindset to make it a more important aspect of my life. Firstly I wanted to improve my artistic skills and set myself to drawing as a daily habit. I also started getting into watercolour and following YouTube tutorials and artists, focusing on natural subjects.
What inspires or motivates your art?
Challenges captivate me, such as Inktober and themed months like World Watercolor Month in July. The challenges help me to maintain a regular art habit (even daily for a while).
There was a challenge on deviantArt that I participated in to create an influence map of the artists and artwork that inspire you, which revealed so much about myself that I didn't know previously! For instance, I grew up with European comic books and so the illustrations from them, that style, has always been close to my heart. Certain artists, some I discovered on the internet from nearly 20 years ago, I still follow today. Instagram, YouTube and art books introduced me to more. Video games, TV shows, books such as Zelda, Dr Who, Harry Potter and Pokemon (especially Ken Sugimori's concept art) influenced me in their own ways.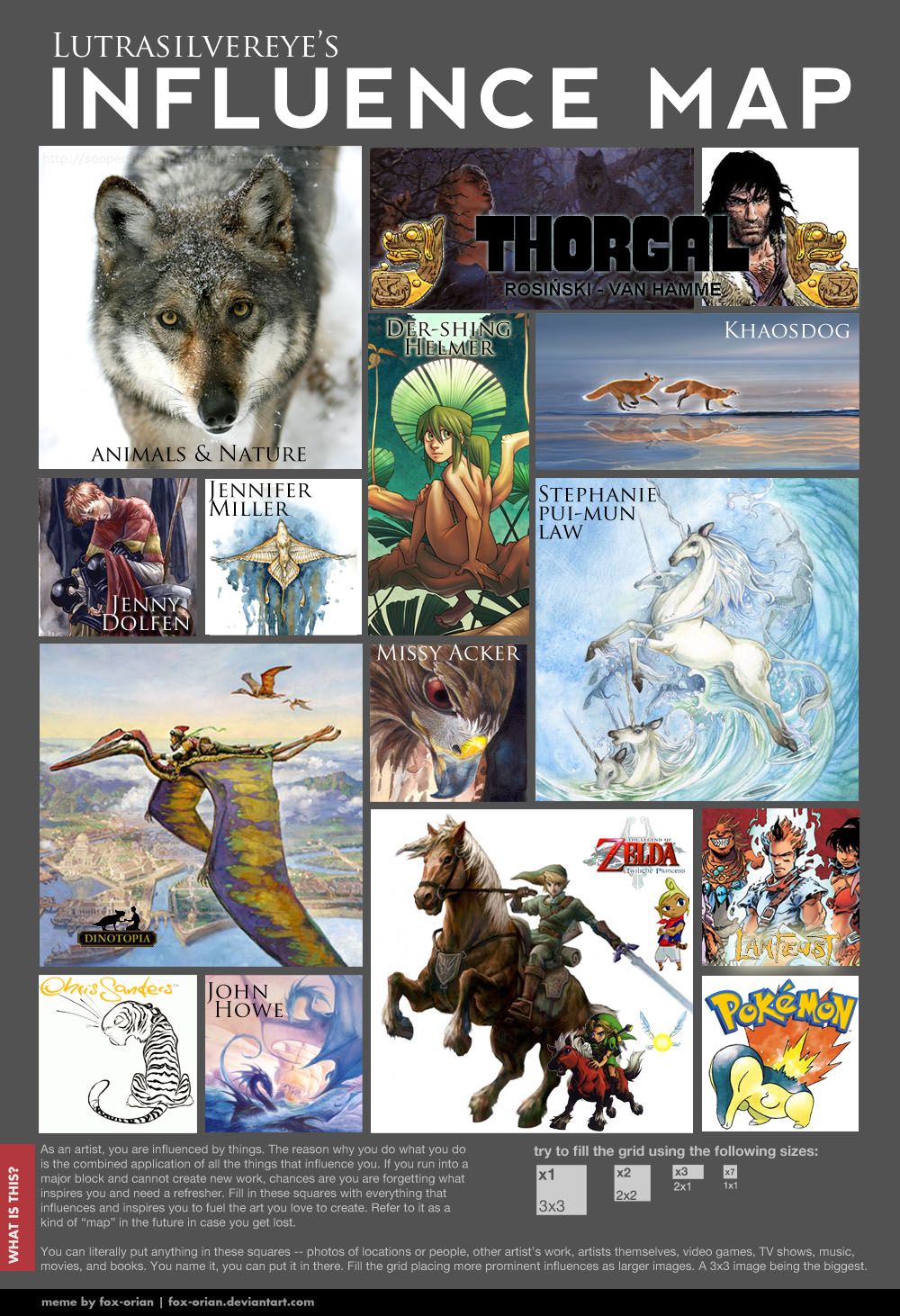 I also recall including nature as a source of inspiration for me, and today that's even more true. I now actively seek new wonders to explore through nature journaling.
How did you end up in science?
In school I was lucky to be given every opportunity I could ask for to excel academically. I was enjoyed doing science, maths and languages, although I also loved sports and outdoor activities. Ultimately I chose to study chemistry at university, hoping to become a forensic scientist (no doubt I was strongly influenced by Crime Scene Investigations (CSI) on TV then).
However, by the time I was doing my honours and then doctorate degree specialising in physical chemistry I felt less confident in the direction I was heading. I continued on (this was what I'd been heading towards my entire schooling life after all) but importantly picked up some teaching roles. First as a lab demonstrator, then a couple of lectures and some educational research, that brought me lots of joy. Later I completed a graduate certificate in tertiary education and became a lecturer in chemistry.
Have you always spent time in nature?
On and off, yes. I love water and winter sports and have always played outdoors. I've lived in many countries and experienced a wide variety of natural environments wherever I grew up. In school I was fortunate to be close to the beach and so could go surfing and study marine science. We also did snorkeling and scuba diving.
At the end of high school my physical activities took a back seat to the academic subjects but when I started university I picked up new sports including rogaining (longer version of orienteering in the bush with just a compass, choosing your own route) and indoor climbing/bouldering. Both of these have a close connection to nature that I appreciate. I recently bought myself a snorkel set again and hope to use it more regularly when summer comes back!
So what led you to nature journaling?
Warning: this is a bit long!
As a lifelong learner I enjoy understanding more about the natural environment (I'd never studied biology) and watching Denise Soden's (In Liquid Color)  YouTube channel was perfect for me. Her challenges for the Animal Artists Collective improved my skills at drawing animals, while also participating in conservation efforts.
Another artist I followed on Instagram (Sami Bayly) talked about her Natural History Illustration degree at the University of Newcastle (Australia). The NHI course combined a scientific perspective to nature and art that was incredibly important to me. The free, shorter, online version of the NHI course on edX was an option I could do while working full-time and so I decided to push myself and signed up to join in April 2020. To really commit, I decided to put money down and get the certificate. This course was 6 weeks long, and for those of you who noticed the date, yes, it ran during the initial Covid-19 lockdown...
The NHI course combined a scientific perspective to nature and art that was incredibly important to me.
In late March Australia went into lockdown. As a university lecturer my work could be done remotely from home, so I was already set up to learn in this way. However this didn't make it easy to do a course on drawing natural subjects when stuck at home! I recall going for walks around the neighbourhood to get fresh air and picking a flower from the side of the road as my first assignment's subject. This was an intense period - my workload had effectively doubled to teach online, I'd committed myself to the NHI course in my remaining free time and the mental anxiety of the pandemic was added pressure. However, the course gave me a focus and creative outlet that supported me throughout this dark time.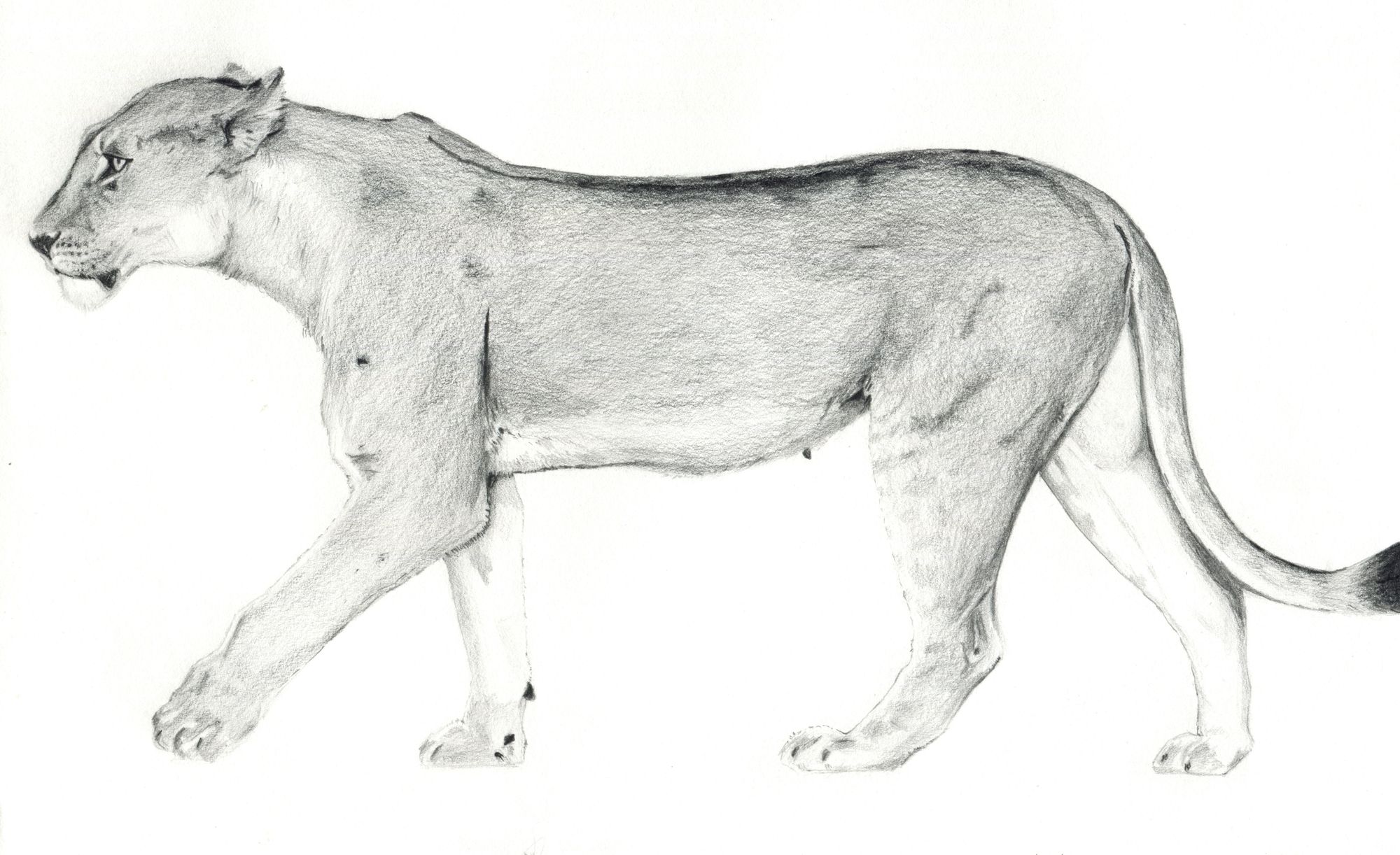 The last few years I'd also been suffering from anxiety and with help found that doing art and being active, especially in nature, did wonders for my mental health. It also made me start questioning how much stress I wanted in my life and if my current occupation was best for me.
I came across the concept of ikigai ("your reason for being"), and it helped guide my thinking as to what I could do that would align most with my values. I knew that I had a strong love for nature and learning how the world worked (which is why I became a scientist). However one realisation I made was my desire to spend more time in the natural environment, not in a lab with lasers. I also love teaching others, so it led me to wonder what it would be like to spend my days exploring in nature, learning about the world around me with a sketchbook and teaching others.
In my search for connecting more with nature during lockdown I stumbled across nature journaling. It tied in well with the natural history illustration but it gave me freedom to not be caught in perfectionism (something I struggle with). I also had recently bought myself the book The Laws Guide to Nature Drawing and Journaling by John Muir Laws, a true treasure that was a catalyst for everything else.
The Laws Guide to Nature Drawing and Journaling by John Muir Laws is available from John Muir Laws' website, Booktopia and Book Depository.
In June I delighted in International Nature Journaling Week, then participated in @marinemumbles #rockpoolaroid challenge for Inktober and finally the Wild Wonder Conference helped solidify that this was the direction I wanted my life to head in.
Where do you want to go with nature journaling?
Although arriving at nature journaling was a personal journey, I want to share the benefits with others. I truly believe that doing nature journaling has both physical and mental health benefits, and by spending more time in our environment we will foster a deeper connection to the planet we live on. This is important because we need to act now to ensure its (and our) survival.
Currently the planet is undergoing changes that are unsustainable and the loss of biodiversity is alarming. It may not feel like there is much we can do individually to help, but there is - even if its just spending time in nature to appreciate what we have. I hope to raise awareness of the increasingly dire situation we are currently in, promote reconnecting with nature and support activities that conserve and protect our environment.