November Meetup - John Oldham Park
Let's practice our looking and drawing skills with some continuous line drawing exercises then focus on landscapes or subjects in more detail.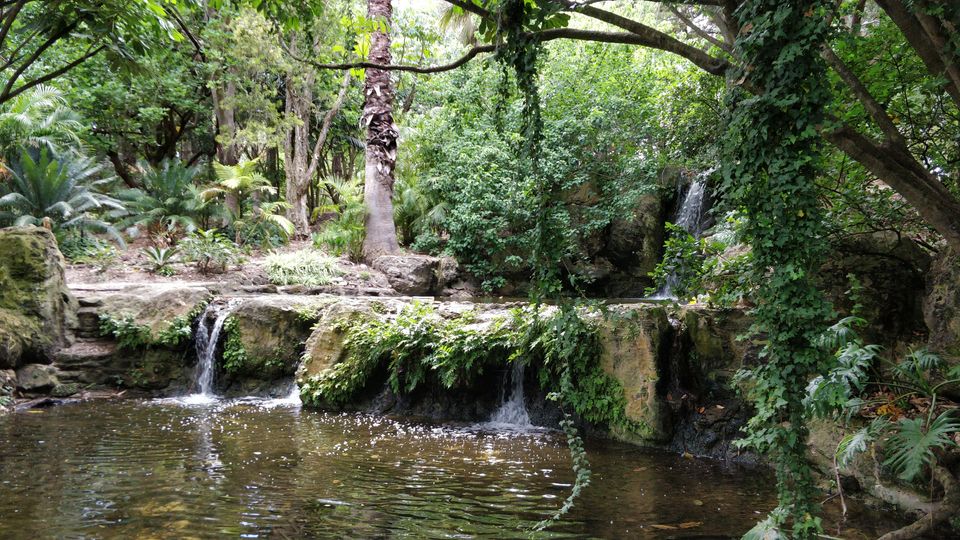 (This was the final meetup for 2023.)
Despite the heat we enjoyed our time nature journaling at John Oldham Park in Perth City for the November meetup. 🌳 It was quiet, peaceful and cool enough under the shade by the waterfall.
Below are our continuous line drawings of the landscape that really helped ground us and connect to the place. We then moved to the waterfall and did some quiet landscape sketching and painting.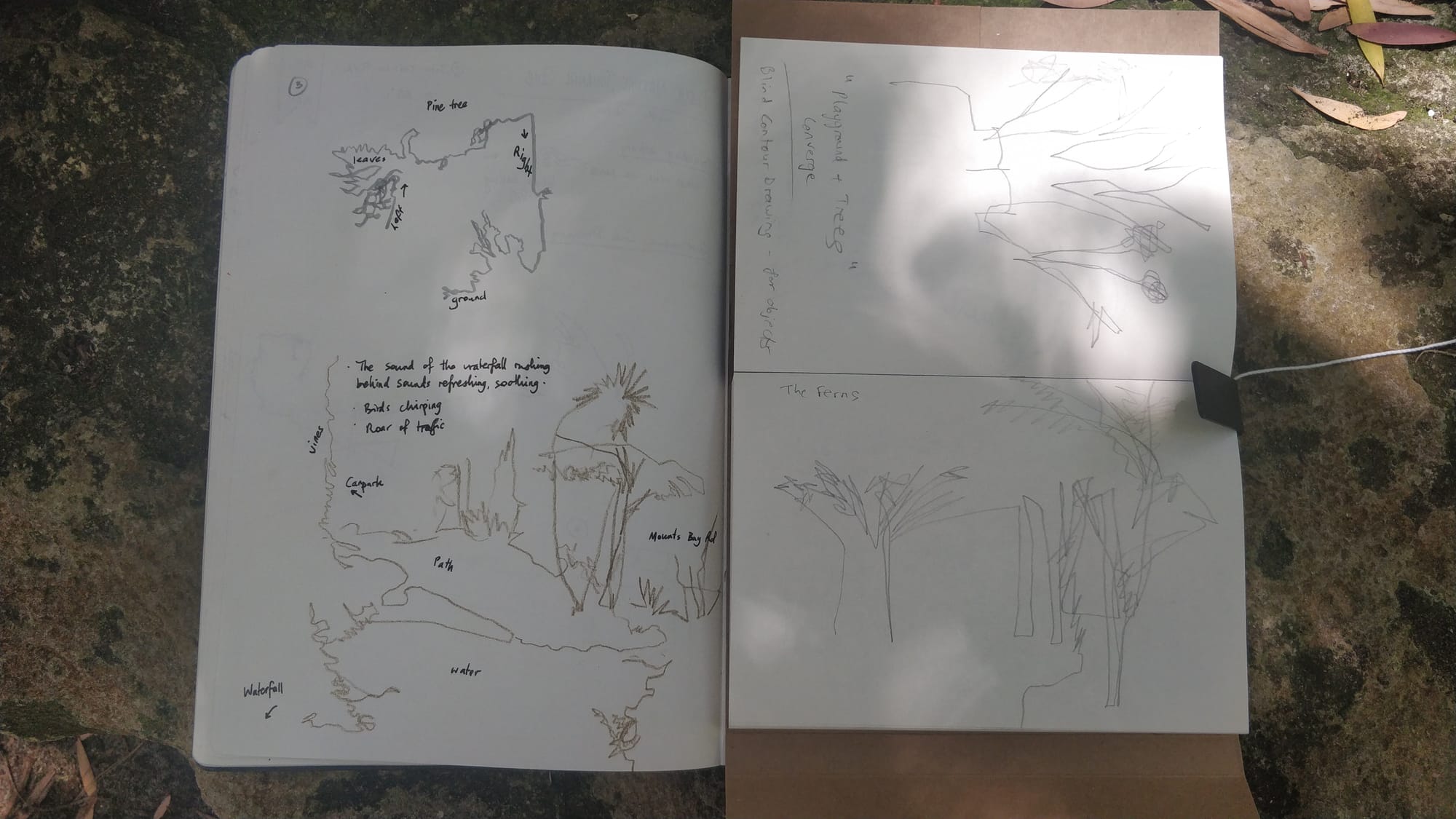 ---
This park right in the centre of Perth and by the Swan River has been a hit in the past and should be shady and cool as we head into summer. It's a beautiful spot for bird-watching as well as hiding some lovely scenes to include in our nature journals. Afterwards we can optionally head to Elizabeth Quay for an ice-cream or drink and share our pages from the year.
✍️
What to expect: Observational drawing and landscapes
Beginning with a grounding activity we can then practice our looking and drawing skills with some continuous line drawing exercises with different pens and pencils. For those who wish to take it to the next step we can work on creating simple or complex landscapes or more detailed drawings or paintings of a subject of interest. Of course, freeform nature journaling is always welcome too!
All skill levels are welcome. Children must be supervised at all times. Registrations essential:
Date: Saturday 25th November 2023
Time: 9:00 - 11:00 AM
Location: John Oldham Park, meet at the CPP Parking lot (might require payment). Facilities such as toilets, benches, drinking fountains and pathways are available.
What to bring: A journal and your favourite mark-making tools. Some good walking shoes, a water bottle and maybe a snack. Remember to slip-slop-slap-wrap if the sun's out, or an umbrella and raincoat if there's a chance of rain.
Cost: This is a pay-what-you-feel event. The suggested donation is $10/per individual and $20/per family, but it is up to you. Your support goes towards costs of running the nature journal club and is very much appreciated.