June 2022 meetup + beginner workshop
Jackadder Lake, Woodlands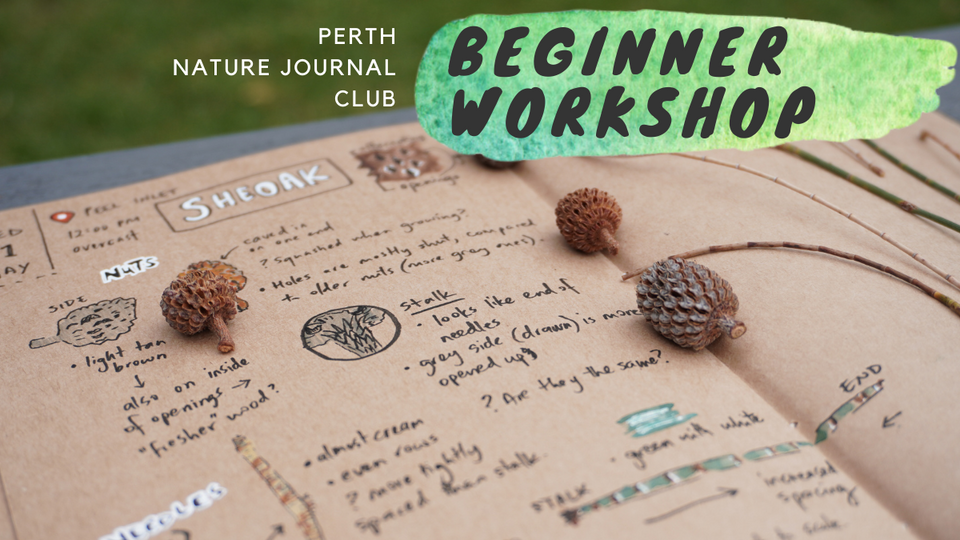 Thanks to everyone who came and participated - we had some new people join in for the beginner's workshop, so it was very exciting. We learned about using words, pictures and numbers to capture what we noticed, wondered and felt. Then we all had a go at doing some blind contour drawing before finding a subject or two to study. The air was crisp but otherwise beautiful weather to explore the lake while walkers passed by.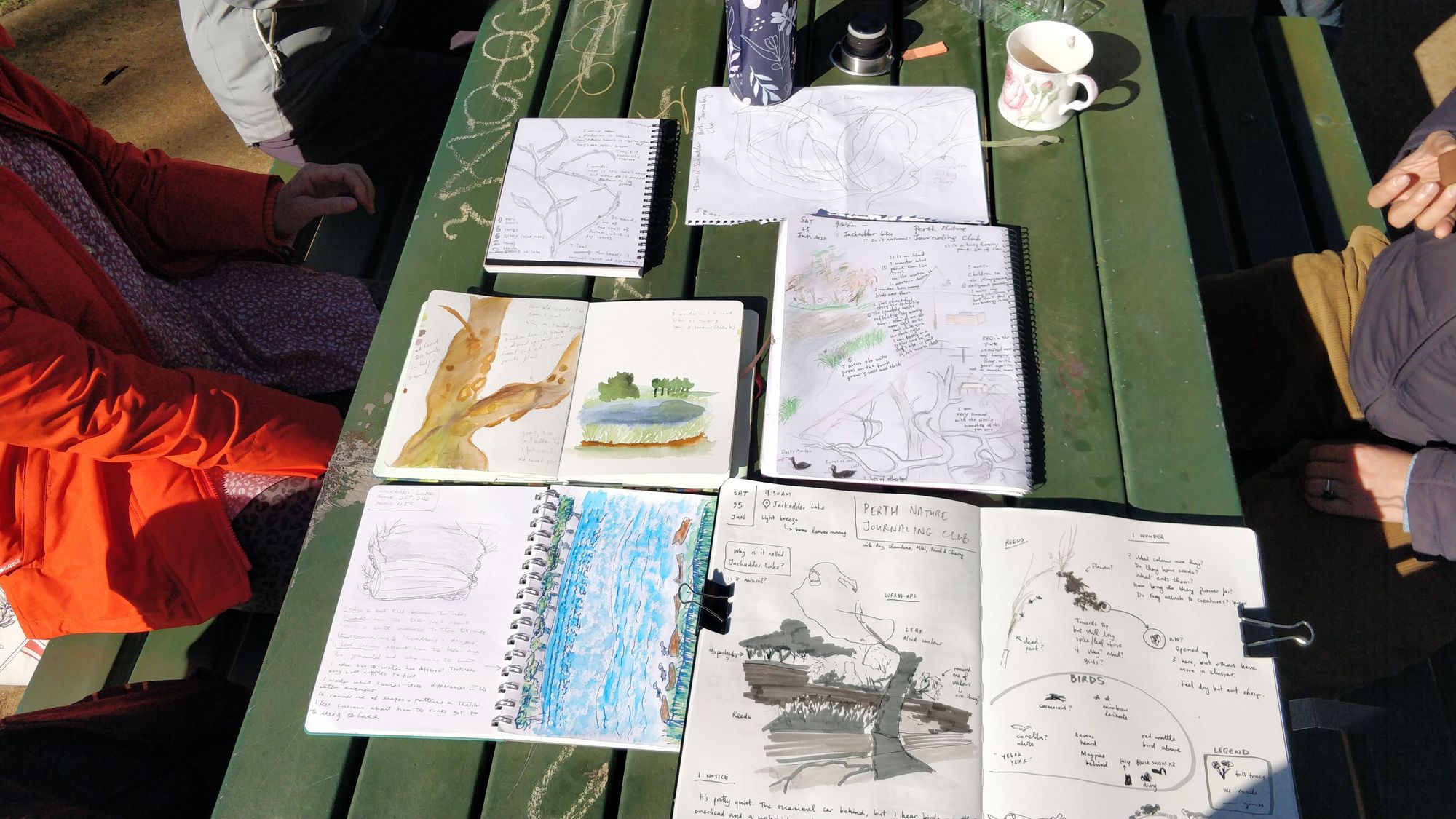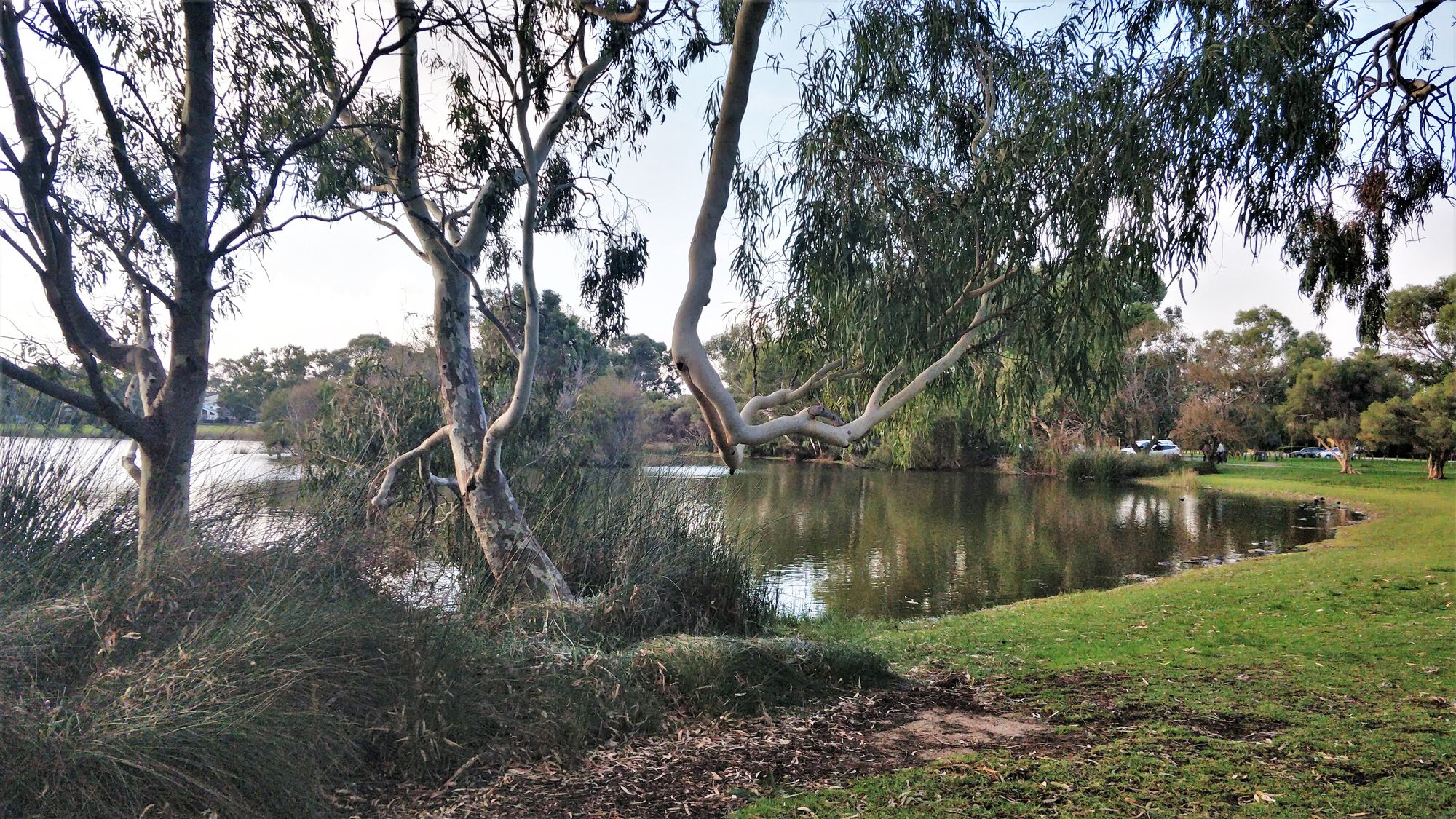 ---
In honour of International Nature Journaling Week (1-7th June) I want to make this meet-up extra special, so I'll be running a beginner's workshop on nature journaling. I'll go through what nature journaling is, basic prompts to get you started, do a demo and answer any questions to help you gain the confidence for your own pages. There will also be time for your own journaling.
All skill levels welcome. Please register below if you plan to attend.
Date: Saturday 25th June, 2022
Time: 9:30 - 11:30 AM
Location: Jackadder Lake Reserve (Rosewood Ave carpark)
What to bring: A journal and your favourite mark-making tools. Maybe a snack and water bottle and remember to slip-slop-slap-wrap if the sun's out or an umbrella and raincoat if there's a chance of rain.
Cost: This is a pay-what-you-feel event. The suggested donation is $10/individual, $20/family, but it is up to you. Thank you for your support!