CANCELLED - July 2022 Meetup & Watercolour workshop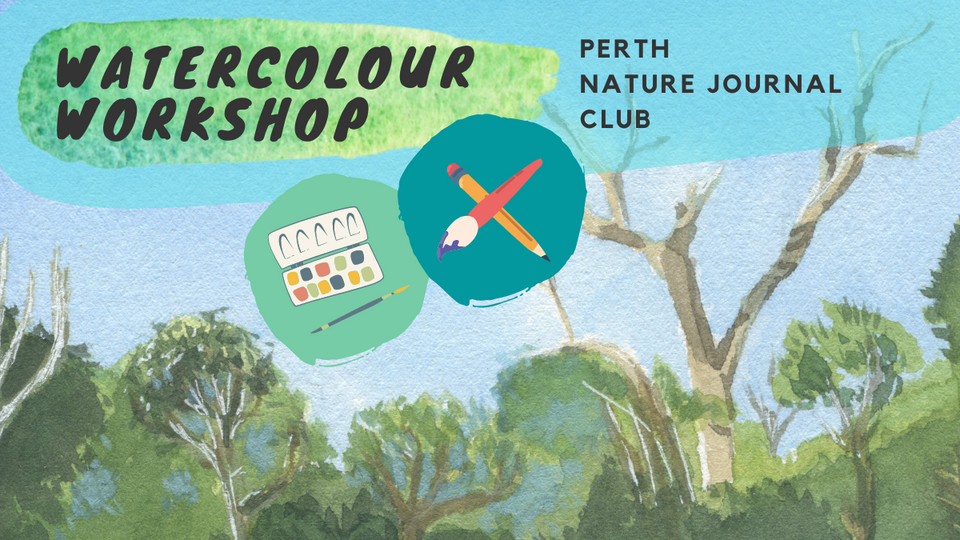 Due to personal injury I cannot host this month. Apologies for any inconvenience. I hope to run a watercolour workshop at the next event in Perth (August).
---
To celebrate World Watercolour Month there will be a watercolour workshop this month to learn about how to paint (or draw) nature with watercolours, whether in pan or pencil form.
This month we are meeting in Mandurah at the Creery Wetland Nature Reserve, that has a series of connected boardwalks and pathways with informative signage and bird-watching areas. Note the time change from usual (in case people from Perth want to make a day trip). Please contact me if you need transport arrangements from Mandurah train station to the wetland.
All skill levels welcome. Please register below if you plan to attend.
Date: Saturday 30th July, 2022
Time: 2:00 - 4:00 PM *Note the different time to usual
Location: Creery Wetland Nature Reserve, Dudley Park (Mandurah)
What to bring: A journal and your favourite mark-making tools. Maybe a snack and water bottle and remember to slip-slop-slap-wrap if the sun's out or an umbrella and raincoat if there's a chance of rain.
Cost: This is a pay-what-you-feel event. The suggested donation is $10/individual, $20/family, but it is up to you. Thank you for your support!