This month we met up for the first time on a Sunday morning. The weather was warm and inviting, and many people were at the park and beach. We found a covered picnic shelter where we stayed, working on our pages while chatting casually. There were plenty of subjects to choose from including the ravens and galahs, people walking past and two Norfolk pines by the playground. It goes to show that you can nature journal while having a very relaxed catch-up at the park with friends.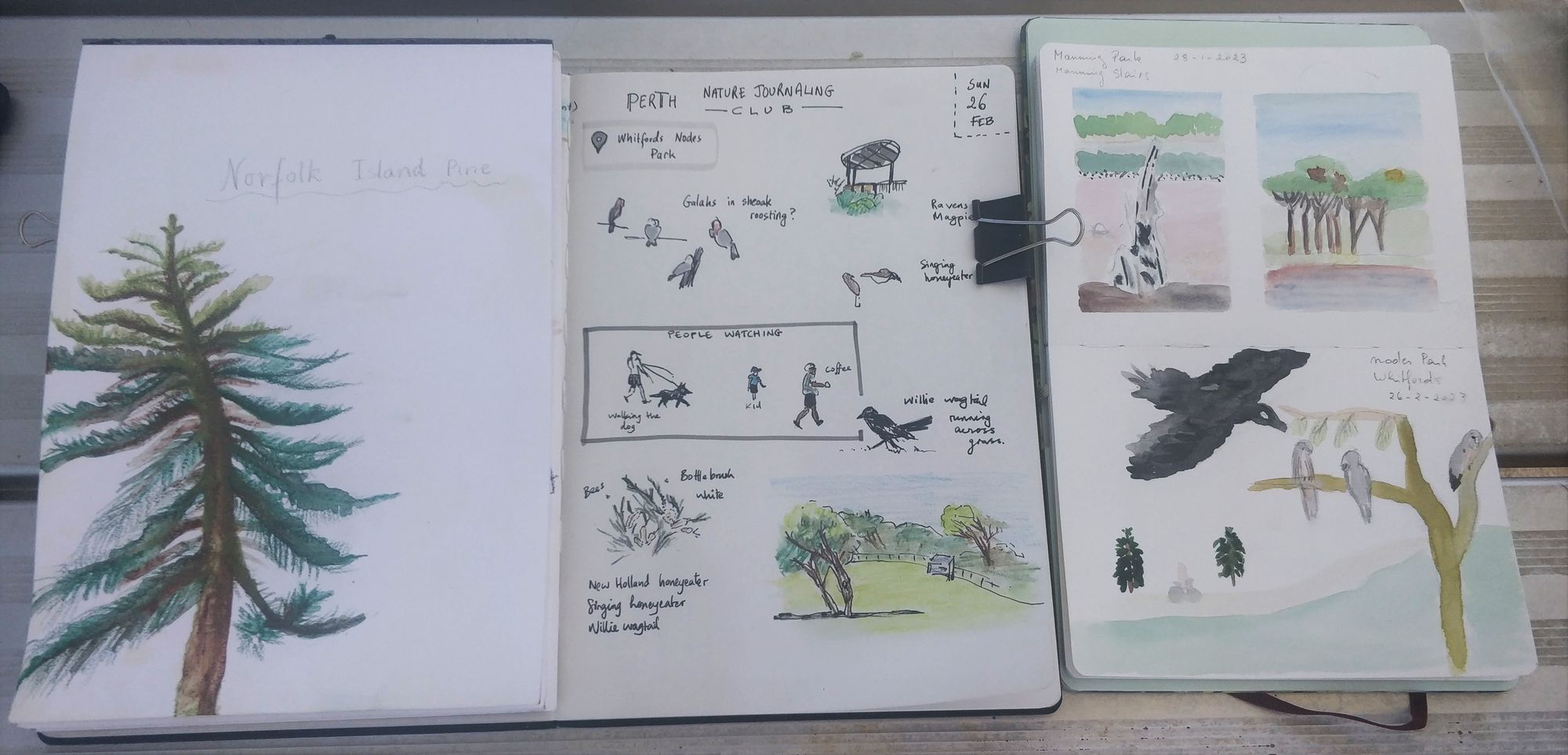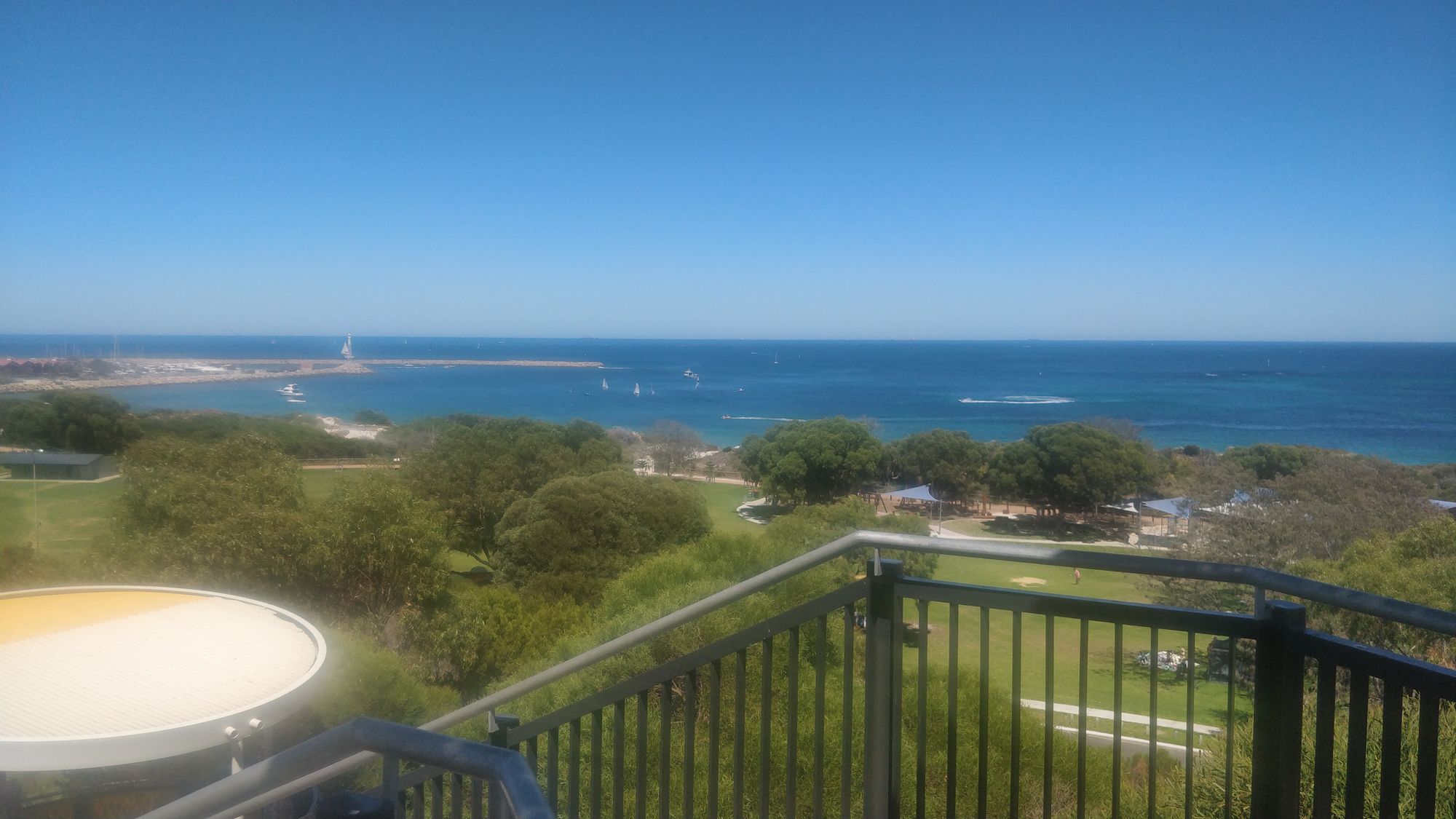 After sharing our pages some of us climbed the stairs for the view and then headed for a quick swim at the beach to cool down. Schools of tiny fish swam in the shallows and some larger ones by the sandy bottom too. Back in the carpark an ice cream van was tempting, but we decided to go home for lunch instead.
Let's meet at the beach! This month's location has a grassy park with a playground and toilets, dunes with exercise trails including a panoramic staircase and viewing platform and of course the beach itself to explore. Practice your landscapitos from the platform, or enjoy people-watching in the park or discover some native wildlife in the dunes. Sorrento Quay at Hillary's Boat Harbour is close by for a well-deserved ice-cream afterwards.