January Meetup - Manning Park
The first event for 2023 will be at Manning Park, Hamilton Hill.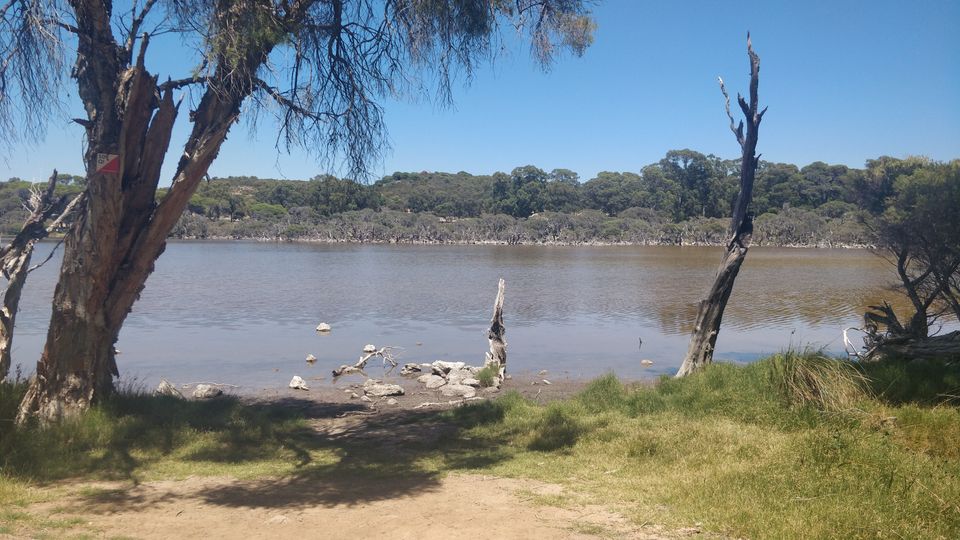 It was a beautiful, warm (but not too hot) day for nature journaling at Manning Park. Lots of people were exercising under the clear blue skies and we passed a walking group at the top of the stairs, by the lookouts where we could see Rottnest and Garden Island. However, without shade, it was too hot to stay so we walked down again and did a lap around the lake until we found a spot to sit close to the water. We worked on our landscapitos and noticed the birdlife, including the white-headed (or pied) stilt.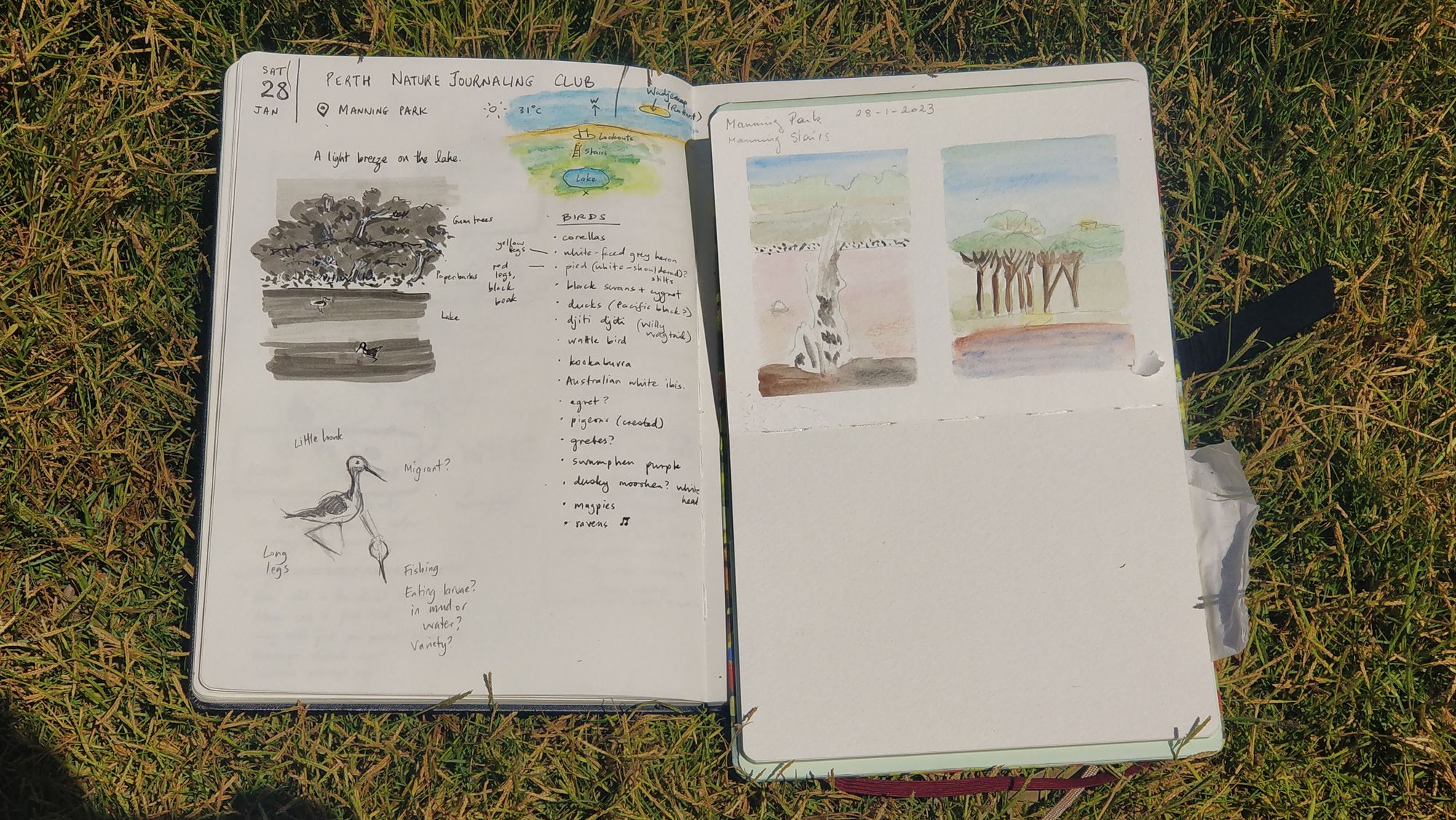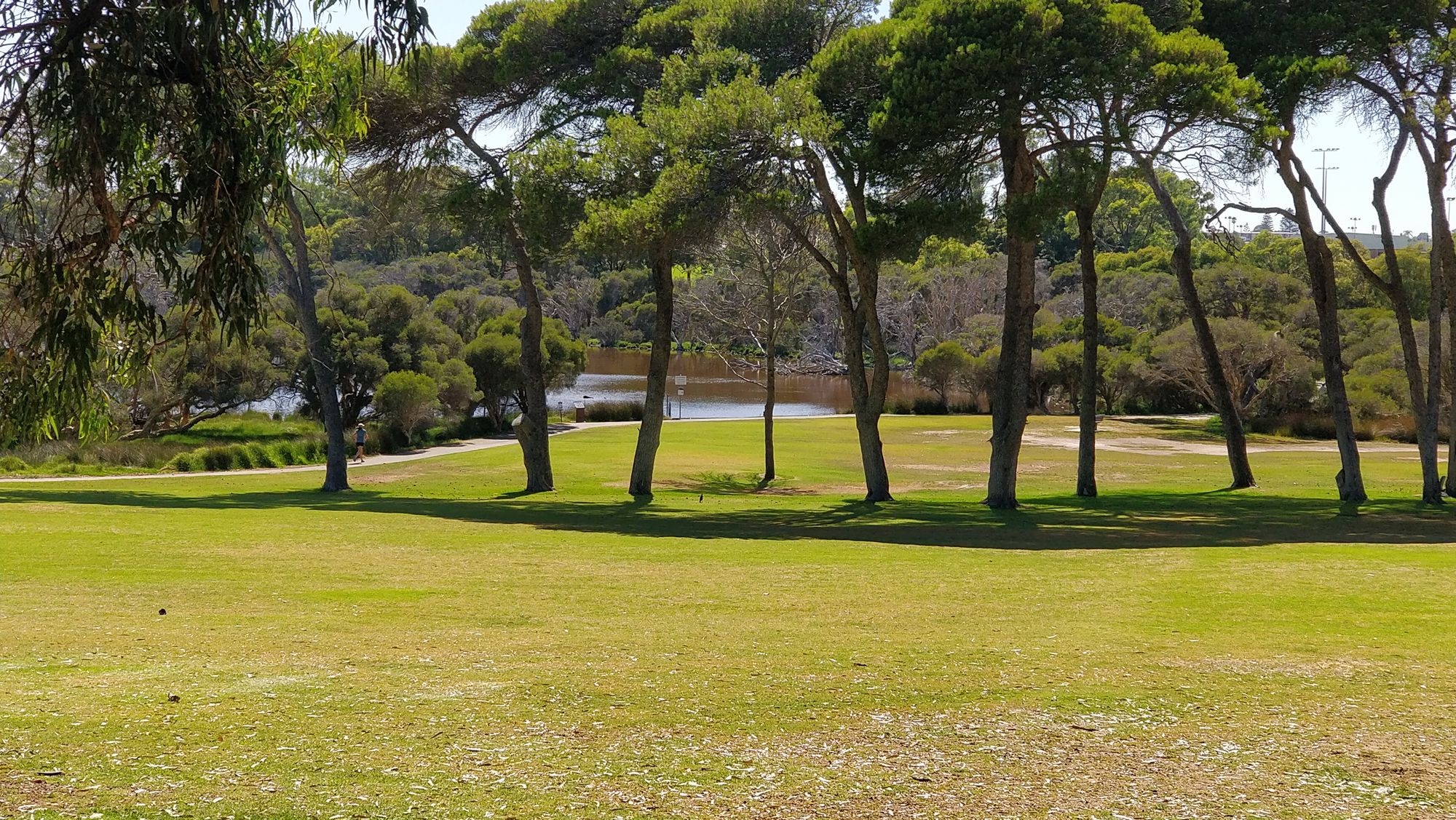 ---
The lake and surrounding wetlands near the Manning Park stairs provide significant flora and fauna to study. The loop around the lake is popular for bird watching and only 1.6 km. Alternatively, climb the trail (192 stairs) up Manning Ridge to see the view across Cockburn Sound and Darling Scarp at the lookouts.
All skill levels are welcome. Children must be supervised at all times. Please register if you plan to attend.
Date: Saturday 28th January, 2022
Time: 9:30 - 11:30 AM
Location: Manning Park, Hamilton Hill. Meet at the Manning Stairs carpark
What to bring: A journal and your favourite mark-making tools. Maybe a snack and water bottle and remember to slip-slop-slap-wrap if the sun's out or an umbrella and raincoat if there's a chance of rain.
Cost: This is a pay-what-you-feel event. The suggested donation is $10/individual, $20/family, but it is up to you. Thank you for your support!